I've never been a fan of Sade'. I always thought the music was ummm a little depressing. My husband is a huge fan though. So today, for some reason as I was working, I decided to listen to the Best of Sade'.
Ok…
Who am I kidding? It's the Lover's Holiday.
So to keep up with the mood of today, I had my r&b radio station playing while I worked. Sade happened to come on, and instead of turning it, I gave it a try…. I'm A FAN NOW!!!
I have been singing "this is no ordinary love, no ordinary love" ALL DAY … that and those are the only words I know.
but it got me thinking 2 things:
Why do we even celebrate Valentine's Day?
What is the rest of the world doing today?
If you're curious about the 1st question.. Check out the History below. It's pretty interesting.
Did you know?
Americans spend $20 Billion on Valentine's Day. Sheesh
As I scrolled through Instagram for answers to the 2nd question, it made me think about my own plans.
(Don't forget to follow me by the way @The_Travel_Outlier)
For us, it was a Netflix and Chill night. It sounds simple but things are not always as they appear, especially with a 2yr old.
Today, my dollar did not go towards the $20 Billion. (Only because we're headed to Charleston with the kids this weekend) So after work, I did my usual routine which involves picking 2/3 kids up from school, J brings Zoe home.
All I could think is "this is no ordinary love, no ordinary love", the lyrics seem to be following me.
And like any love scene, with the music in the background right on queue, in walks J holding gifts for all his girls (Me, Jordan, and Zoe).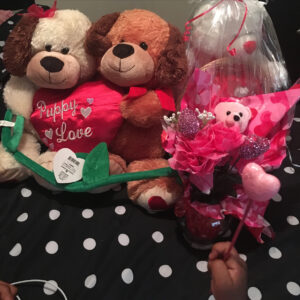 After eating, washing clothes, getting the kids (3) ready for the next day, and 3 unsuccessful attempts to put Zoe to sleep before she crashed on her own…
I ended up watching Netflix alone, with the smooth sounds of snoring in my ear from the mister.
My movie of choice was a new Chris Rock comedy special Tamborine. Definitely worth watching!!
About half way through, the tone started to get serious as he discussed his divorce. He advised the only thing a married couple should be doing is …..
having sex and traveling or Cumming and Going as he put it!!!
But it was real and it was honest!!
I took it as a sign to pull out the laptop and start typing. As I  look over at my honey and  I heard….
"This is no ordinary love, no ordinary love"
and started to smile. Nope we're not ordinary at all!!!
WE ARE OUTLIERS!!!!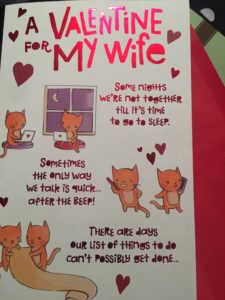 Happy Valentine's Day to my Outliers!!!
As always,
The Travel… Outlier
Dream. Travel. Live. Repeat