When's the last time you sat down to relax, relate, and release??
As a wife, a mother, and an entrepreneur that can be hard to do. It's even harder to do during a pandemic, but when things get too crazy one MUST find a way to relax, relate, and release. Your mental is counting on it.
So, when I got the news about The Nappy Kitchen's Annual Peace Retreat: Black Girls on The Beach I was already sold. I walked in with an open mind ready to meet new people, but walked away with so much more!
Nappy Kitchen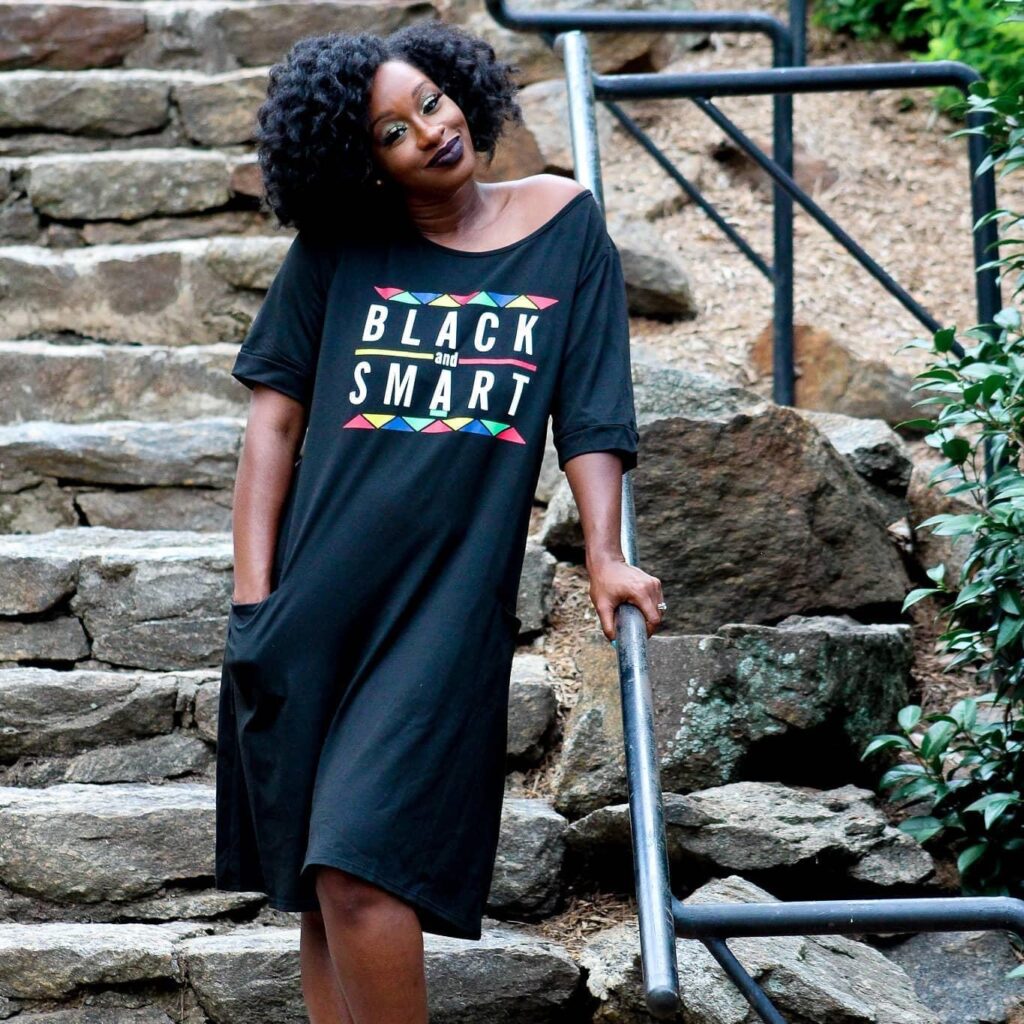 Nappy Kitchen is a community founded by the wonderful A'leah Richardson Wilson, as a safe haven for black women to discuss the high's and low's we face daily. Through her inspiring content, events, and annual retreats, she's created a lane for black women to come together and network. All while pouring into each other.
"The most disrespected person in America is the black woman. The most unprotected person in America is the black woman. The most neglected person in America is the black woman"

Malcom X
Nappy Kitchen Peace Retreat
Myrtle Beach, South Carolina
I approached this 3 day retreat with a completely open mind because I know the power this type of event can yield (Women Lift Economy). Not to mention my body was screaming for some type of beach scenery. So, to say this was on time would be an understatement. For me, the retreat started on the car ride there. Determined not to let my introvert side get to me, I decided to carpool with some pretty amazing women. After seeing my muse in a gas station, I knew it would be one for the books!
DAY 1: RELAX
For the weekend, we were guests at the Ocean Reef Resort, located in North Myrtle Beach, SC. The 3 Bedroom / 2 Bath ( Sleeps 8) ocean view rooms with balcony (because we all love a good balcony seat) accommodated the entire group of ladies quiet nicely. In our particular condo, slept 7 ladies comfortably with room for one more on the sofa bed. I made a mental note for my own family this summer, as it features a small water park for the children as well as 2 onsite restaurants.
After everyone settled in, we got to know each other over dinner and DRINKS at the Banana Boat; a pool bar and restaurant on site. The food was good and the drinks were even better. The spoken word piece, "A Black Girl's Circus" A'leah delivered, opening with the iconic "Little Sally Walker" (a black girl's introduction to sass lol) was definitely one for the books. It was centered around the idea of how we as Black girls and women walk this tight rope in life. All while performing in a circus doing things like: juggling many hats, avoiding trick mirrors, with painted faces; symbolizing the façade we put on for the world. After the restaurant closed on us, we took the party back to our host's room for more drinks, Karaoke, and Mary J Blidge!
Day 2: RELATE
Day 2 started with breakfast, followed by a morning walk on the beach to discuss our relationship with relaxation. Who knew it was a thing, right?! A'leah had us all participate in a "grounding exercise" on the beach where we sat still to embrace the environment. In those minutes we were able to just be relax. All of us are hard working black women, most with children, so I'm sure it was NEEDED!.
Afterwards we met back in Aleah's room for lunch (and mimosas). The build your own taco spread was amazing. We got to know each other deeper during another group building exercise. We were all given a pen and pad and told to write down something we were struggling with, and on the back one word we'd like to focus on. Then we passed our notes around. Hearing each girl read aloud another struggle but in different words was groundbreaking. It was in that moment the room shifted.
After our breakthrough, some of the girls went back on the beach for a body building photoshoot. A few others (like me) opted to go back to the room to rest for dinner. One of the best things about the retreat was we weren't bound to any of the activities. If we wanted to join in we did, if we didn't, we didn't have too.
For dinner we all headed out, dressed in black, to Benjamins Calabash Seafood operating since 1986. A world famous seafood buffet that features over 170 items on the menu. If you've never been, I suggest you go. The hushpuppies alone are enough to get your attention. Also adding, even if you're not a seafood lover, you'll still enjoy yourself in the atmosphere alone. In a post COVID world, typically I'd be weary at a buffet, but I must say the restaurant took every precaution to provide a safe environment by: requiring face masks everywhere but your table, operating at half capacity, ensuring gloves are worn when getting your food, plus more.
Day 3 Release
Our final day together was bittersweet. Since check out was at 11, we met in our host's room one last time to say a finale goodbye. Each woman telling their favorite thing about the weekend. The consensus again from all the women were the same, the retreat was nothing short of EPIC!
Thoughts to myself like…
There was a time I truly believed in the saying "No New Friends". It's probably why I've maintained my same 5 bestfriends since 6th grade. However, I'm starting to realize that might not be so beneficial for growth. Lately, I've been intentionally placing myself in unfamiliar settings, meeting new people, and building new relationships. It has been rewarding both personally and professionally. When new relationships are built, it fosters opportunities. As the old saying goes "It's not what you know, it's who you know."
Interested In More Nappy Kitchen Events?
Connect with A'leah Richardson Wilson on Instagram @nappykitchen. Or like her Facebook Page: Nappy Kitchen
Next Up in the Nappy Kitchen…
Smoke & Mirrors