Dubai, a city and emirate of the United Arab Emirates, known for it's luxurious shopping, tall skyscrapers, modern living… I mean the list goes on. It's one of those places that everyone should see. Although I haven't been yet, I had the pleasure of curating a very special birthday vacation for some Outliers I know. So if you've never had thoughts of going, then maybe this testimony will change your mind…
Capricorns in Dubai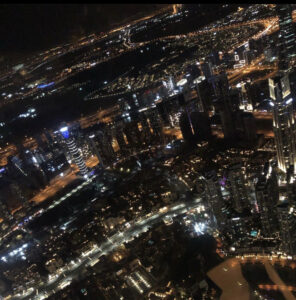 Dubai…WOW… is pretty much all we can say. It was by far the best vacation we've ever been on. I'm one of those people who will go to a place and never return once I mark it off my list, but Dubai is different … we shall return. Being that there's so much to do and see, and we didn't get to accomplish it all, that alone gives us more reasons to return.
Due to the threat of war with Iran prior to leaving, I was a little nervous. My partner and I had a heart to heart and mutually agreed on our positions while on vacation. I was the narrator and he would be the defense. If and when the other wasn't pulling their weight, then the other needed to step in.
When we first arrived I was kind of let down because it was raining. The people we talked to said it had been raining for 2 days straight. The following morning, I took a trip to the grocery store located in the mall adjacent to our hotel, The Sheraton Mall of Emirates Hotel Dubai. I learned that Dubai rarely gets any rain, and when they do it's light. I also learned that this was the most rain they'd had in 24 years! Luckily for us though it let up so we could continue to enjoy our vacation.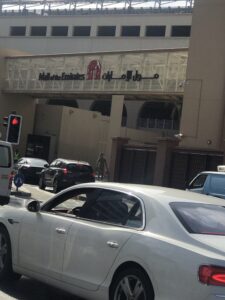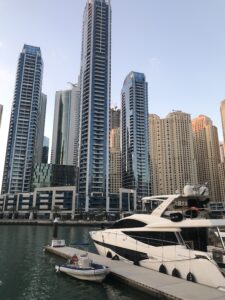 On our first official day, we spent most of the day trying to figure out how to get around. The Uber and Taxi rates were doubled due to the circumstances of the road. The metro is definitely your best bet and the cheapest. On the metro Women and Children are separated from the men's compartment to help cut down on the sexual offences that could occur.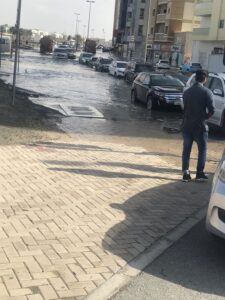 When it came to food, we basically stuck with what we know. Their fast food places were similar to the ones we have in the States, but with different names. For example, in South Carolina we have a fried chicken fast food chain called Church's Chicken. Their equivalent was called Texas Chicken. However, if I must say the food did not excite my taste buds. In my opinion, it was as if it was missing something. My partner is very picky so nothing outrageous for him lol. I was the one who was always eating and room service was our friend.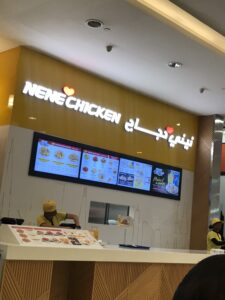 We got a chance to visit the Burj Khalifia, the tallest tower in the world. It's also an observation deck which we took to the 147th floor; there's 163 floors total. It's connected to the Dubai Mall, the largest shopping mall in the UAE. Since January is the month Dubai holds their annual Shopping Festival there were people everywhere, even during the week. It seemed as if no one works beside the people providing a service lol.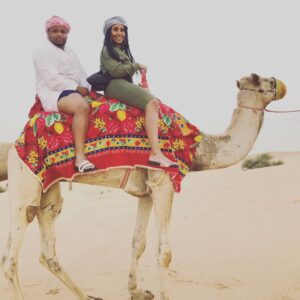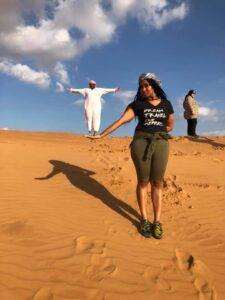 We got a chance to experience a dessert safari tour where we rode on camels and rode a 4×4 over the sand dunes (it was so much fun). I've never felt sand so soft before. We also went to the hood. However, we didn't feel comfortable at the first stop, so we ended up back on the train. Thankfully that was a good call, after realizing the guy we asked for directions were trying to set us up. On our final day we got the chance to visit The Sheikh Zayed Mosque in Abu Dhabi, which was about an hour away from our hotel.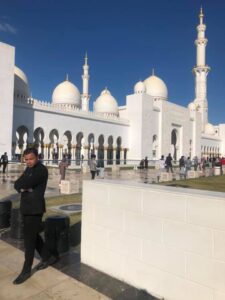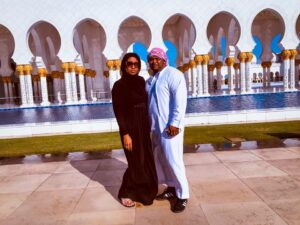 Observations:
Everyone seemed in a hurry. In the US, well the South, it's common for us to let someone pass or move out the way. They don't do that. Even the cars don't care if you're a pedestrian lol. The women were so beautiful too. Most females in my generation feels like nudity attracts but, seeing them covered you know that's not true.
This trip was by far the best vacation I've ever experienced. I learned so much about myself and even more about the world around us. At first I had a lot of anxiety due to what was being communicated in the media at the time, but I am happy I pressed my way. I took from this, and I hope that you understand, that it's always good to KEEP YOUR HEAD ON THE SWIVEL. Be cautious and observant, but relax. It's better to fit and not stand out in this case!!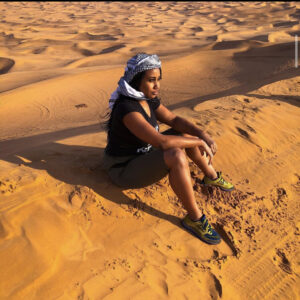 January 9-15, 2020 
Round trip United Airlines from CLT to DXB (Dubai) with 3 stops **recommendation** less stops and upgraded seats
Sheraton Dubai Mall of Emirates Hotel
Dessert Safari 4×4 w/ BBQ Dinner, Camel Ride, Belly Dancing, w/ hotel transfers
TOTAL for 2: $3174.87
Meet and connect with Tiyah Sims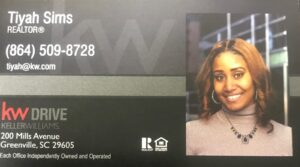 Thoughts to myself like (Editor)…
Boy am I glad my Outliers pressed on. I knew they were a little nervous, but it was my job to keep them calm. I wanted to ensure this was the something magical. One thing I've noticed on this travel journey is people who haven't experienced life outside of their hometown and the United States will project their fears onto you and before you know they'll become your own fears. The key to always KEEP YOUR HEAD ON THE SWIVEL. Maybe the level of caution isn't the same, but the same can be said about us here in the United States. Live your life to the fullest. Everyone has an expiration date what matters is what happens before you expire….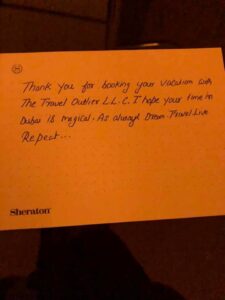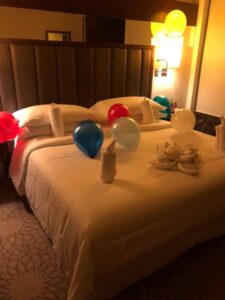 Click HERE to check out their Personalized Itinerary
As always,
Dream. Travel. Live, Repeat ….