"If you fail to plan … you are planning to fail"

-Benjamin Franklin 
No words are truer, especially when it comes to a vacation. It's the reason most only end up looking at vacation pictures on Instagram saying "Next year I'm taking a vacation!"
So to avoid another year of the same "bad love song", why not start planning today? If you start now, the only thing you'll need to worry about is what to pack. You'd be surprised at the budget friendly options that are out there. To get you started, my friends and I would like to cordially invite you to join us on some…
Affordable Cruises to Take in 2020
The Bahama Mommies Cruise 
February 28, 2020 / Port: Canaveral (Orlando)
Curated By:
As a wife, a mom of 3, and an aspiring FULL time entrepreneur, sometimes you just need a break. This cruise was intended for that person in mind. Set Sail on Carnival Liberty's Cruise Line February 28 – March 1, 2020 for a 3 day cruise with an overnight stay in the Nassau, Bahamas!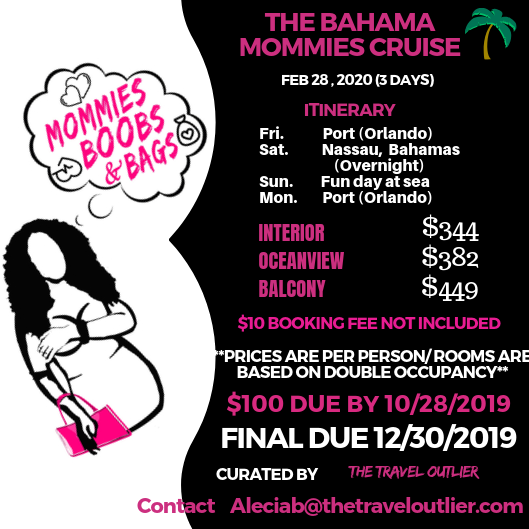 Spring Break Cruise 
April 13, 2020/ Port: Canaveral (Orlando) 
Curated By:
If February is too soon, and you would prefer a cruise the whole family can take while the kids are out of school for Spring Break, then Your Travel Remedy is literally… your remedy! Set Sail on the Royal Caribbean's "Mariner on the Seas" April 13-17, 2020 for stops in Nassau, Bahamas and Royal Caribbean's private island Coco Cay!!!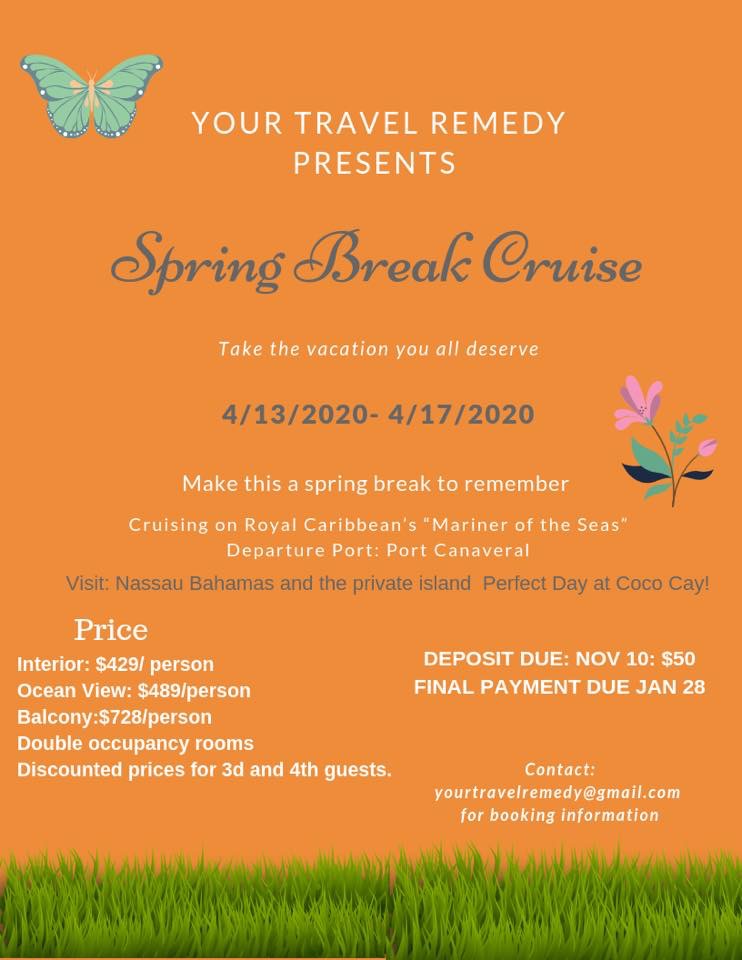 Mother's Day Bahamas Cruise –
May 7, 2020/ Port: Charleston SC
Curated By:
Mother's Day, the day we honor our maternal bonds. Take it from me, moms love to feel special on this day. So why not honor the lady in your life, and make her feel loved with a special get away and some fun in the sun? Set sail on Carnival's Sunshine May 7th – 11th, 2020 for a stop in Nassau, Bahamas!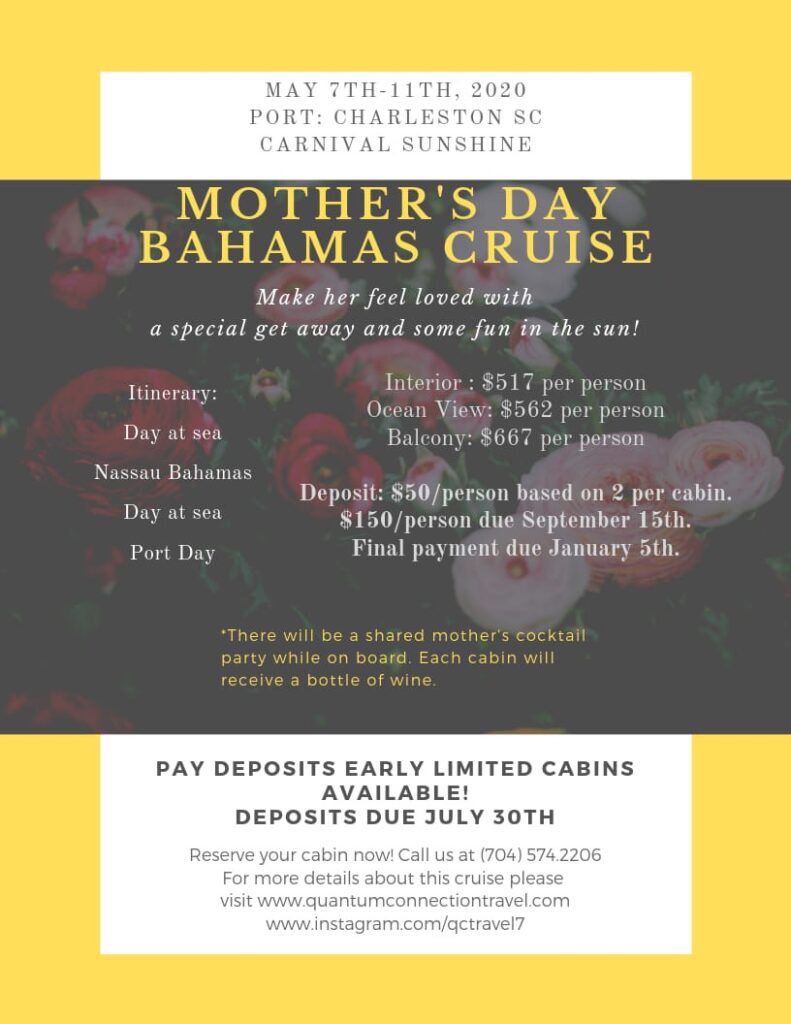 The Reunion 
May 15th, 2020 / Port: Norfolk, VA 
Curated By:
See It and Go Travel 
There's nothing like getting together with people you haven't seen in a while, because let's face it, with life and yea more life, it gets hard. So why not plan to take a couple of days out of your year to get up with your family, high school classmates, old friends etc for your own Reunion! Set sail on Carnival's Sunrise May 15th – 20th, 2020 with stops in both Nassau and Freeport, Bahamas!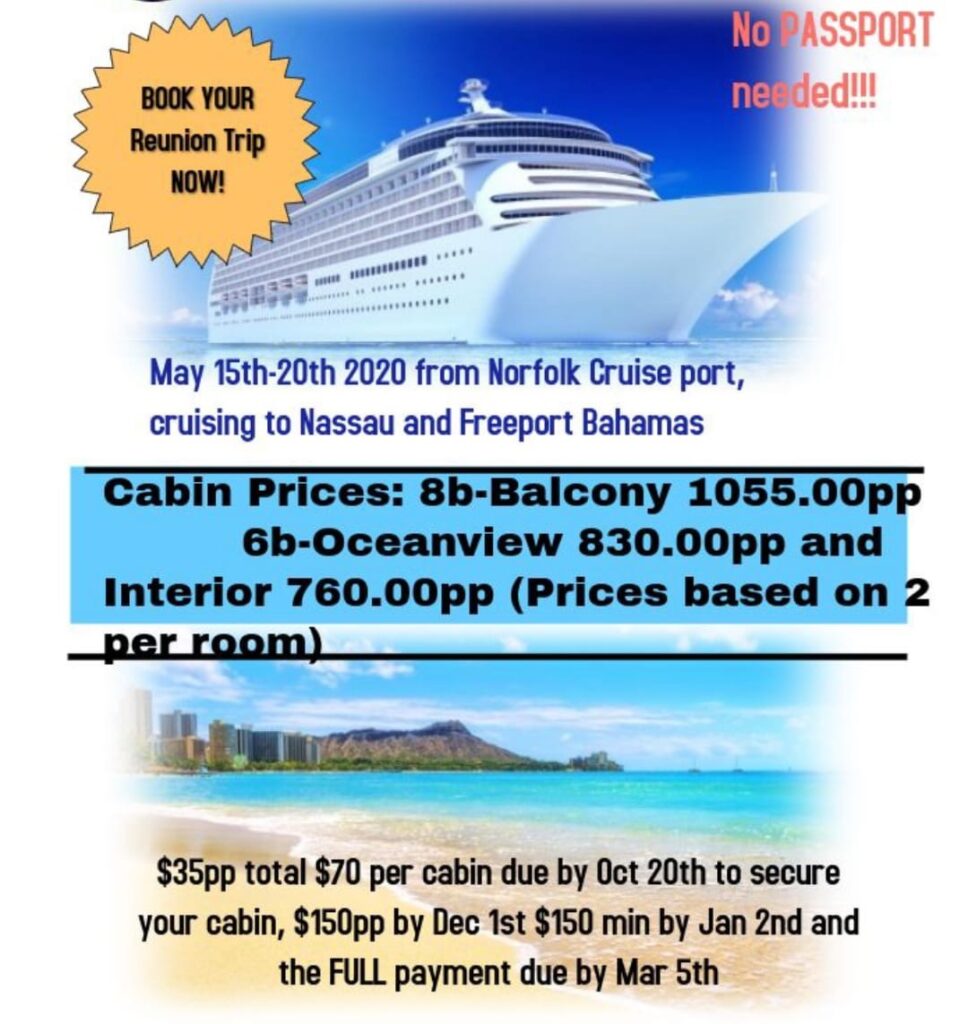 The Caribbeans –
December 6, 2020/ Port Miami, FL
Curated By:
Maybe you've already been to the Bahamas and now you're looking to go further and really explore the Caribbean. Famous for their white sand beaches and crystal clear waters, it's a place that should be on everyone's bucket list. So with that being said don't just book it, Kiss and Tell Travel It! Then get ready to set sail on Carnival's Horizon December 6th – 12th, 2020 for stops in Jamaica, Cayman Islands, and Cozumel.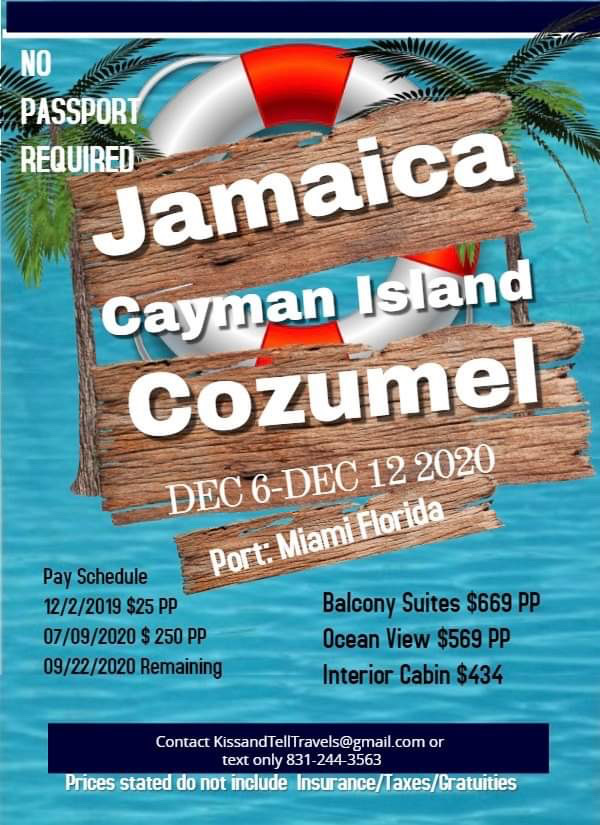 With these affordable cruises to take in 2020, saying Travel is expensive can no longer be an excuse. So start planning and book your 2020 cruise with one of the independent travel agents mentioned above.
Which cruise will it be???