It's your boy… Yo Gotti!!!!!
Yep that was my introduction to Memphis literally. My husband is a huge fan. So when the Yo Gotti Birthday Bash with Special Guests came around, we had to go. We'd been to Tennessee before, but never Memphis. I was just excited to finally visit !!
Roadtrip!!!!
Friday 
It's an 8 hour drive from Greenville, SC to Memphis, TN. We hit the road around 6 am and arrived with just enough time to grab something to eat, check in, and get dressed for the concert. Our apartment was within walking distance of the Fedex Forum. When staying in Memphis, I'd suggest downtown. You're center to just about everything: Restaurants, bars, Beale St, Fedex Forum, National Civil Rights Museum at the Lorraine Motel, plus so much more. Our 2bd/ 2ba apartment was $480 for the weekend (split with another couple of course).
Click here to fill out your next vacation form for a FREE Quote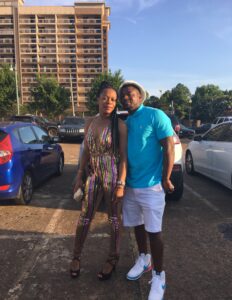 Saturday
I was super excited to try this restaurant I found on Facebook Trap Fusion, but when we realized it wasn't a sit down eatery, we had to look for other options (they're not open on Sunday). I will add though, I am planning our next return just to try their "Gang Gang Skrimps".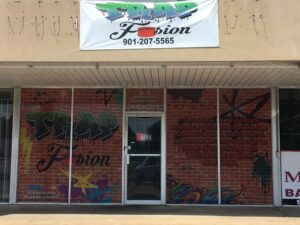 Our other options led us back downtown to the "Home of the Blues" or Beale Street. We went with Miss Polly's Soul City Cafe, and it did not disappoint. When it comes to eating, I'm sure you'll find a spot for your taste buds. So next up… Drinks!! It was a hot day, and Wet Willies was the perfect solution. What's better than adult icee (with alcohol)?? I'd suggest mixing flavors (Sex on the beach and Mango is a pretty good combo.) After walking around for a while, we decided to take a break and catch a horse and carriage ride (45 mins = $60).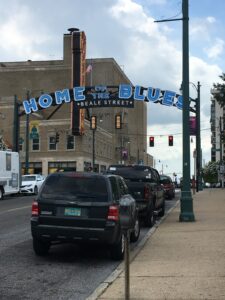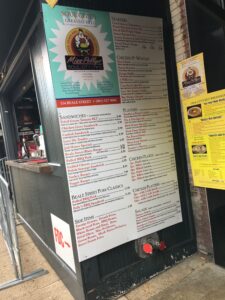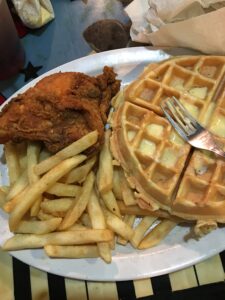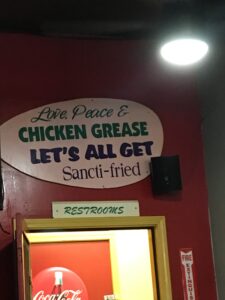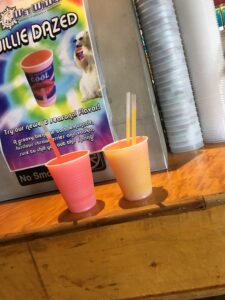 The History
Beale St. is an important staple to the city and black culture, dating back to 1841. Thanks to a black businessman, Robert Church, who purchased it in 1878. Beale Street became a commercial district for black Memphis allowing entrepreneurs to open clubs, restaurants, and shops during a time of racial injustice. It also helped Church become the first African American "millionaire" of the South. Using his wealth he developed banks, parks, auditoriums, and a church all for black people. The historic Beale Street Baptist Church built after the Civil War by freed slaves is Tennessee's oldest surviving African American church.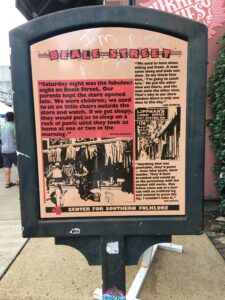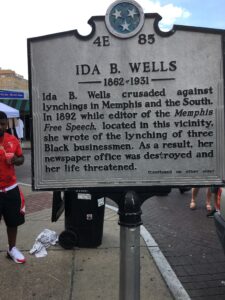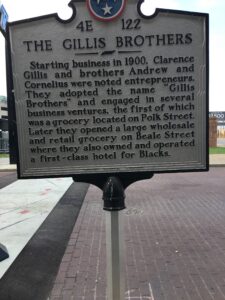 Within walking distance of Beale Street you'll find The National Civil Rights Museum at the Lorraine Motel. I'd heard really good things about the museum and was pretty excited to see it. The motel turned museum was the final stop for Martin Luther King Jr. before his assassination. The cost to enter is $16 which covers entry to 2 of their museums. It's a lot to take in, so take plenty of pictures to go back and look at later. The museum showcases several exhibitions ranging from: Slavery in America, The Montgomery Bus Boycott, to the Black Panther Movement and so much more. The last stop is the room 306. A reconstruction of King's room before his death. Your ticket gives you access to the Legacy Building which was the boarding house from where James Earl Ray (King's alleged killer) fired the shot. Here you'll find information on the case and the conspiracy theories surrounding it. Yes a lot to take in…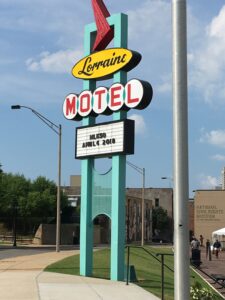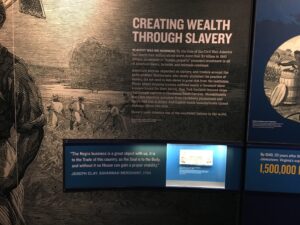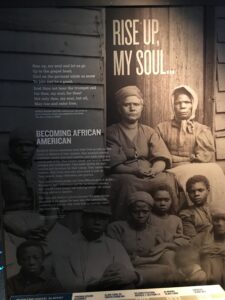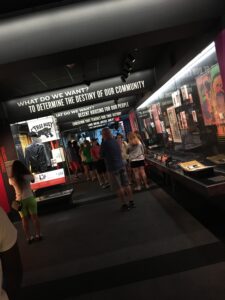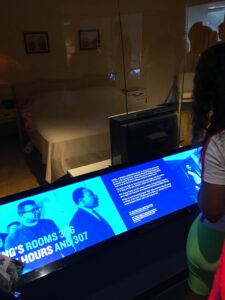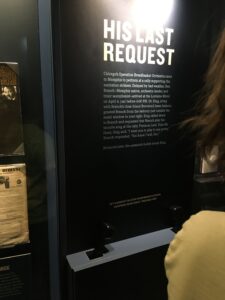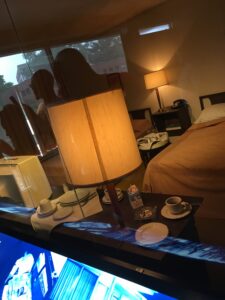 Wheeewwwww after that we had to deprogram…that meant food and drinks. So it was back to Beale Street. At night all of the bars and clubs charge a cover charge, I'd suggest purchasing a $10 cover charge bracelet, giving you access (sold in front of the entrance). For dinner we went with BB King's Blues Club, another good choice. You have to try the bread-pudding for dessert!!  The idea was to hit the streets afterwards, but after that food it was back to the apartment lol.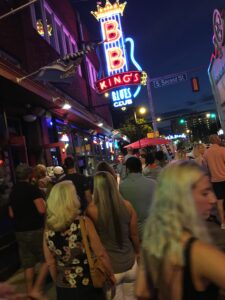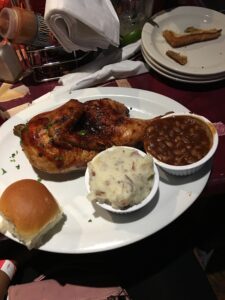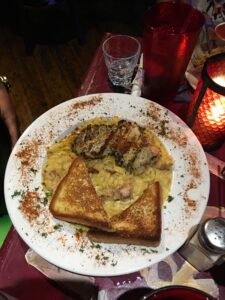 Sunday 
Since our check-out was at 11 we hit the road. This is actually when we realized Trap Fusion was not open, again we were coming back for the "Gang Gang Skrimps" but instead we decided to grab something quick and hit the road. I mentioned in Alabama for the Night how Atlanta for us, is always that stop through city when traveling. So naturally we took advantage and went with Pappadaeux.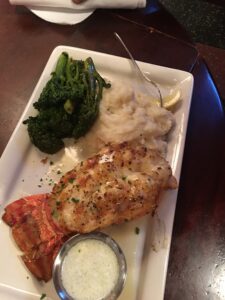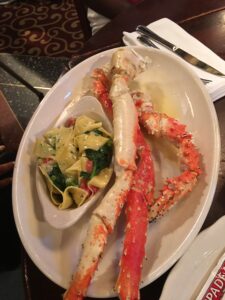 Thoughts to myself like…
We came, we saw, we ate plus more. What started as pure entertainment ended with a history lesson. For a city so rich in culture, there's no way you can do and see everything. For that reason we will be back to cover more ground. It's amazing what us "black folk" can do with a little togetherness. One man, a black businessman, purchased a failing area that allowed for a other black entrepreneurs to thrive, during a time when they were not allowed to anywhere else. Only to fast-forward to being within steps of Martin Luther King's last stop. The highest form of a human act is to inspire. I've been inspired by Yo Gotti, seeing how whole the city came out for one man is amazing. I've been inspired by MLK Jr. and by the history of the city. Memphis owes me NOTHING!!