So I've secretly been on a mission to visit all 50 states. On a road-trip to New Orleans (click here to read about it) I was told I couldn't count places like Alabama and Mississippi because we "technically" only drove through to get to our destination and that doesn't really count.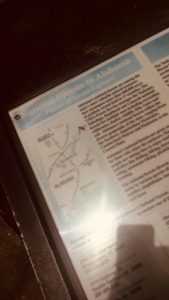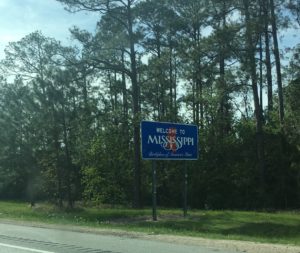 Are these the "official" rules? What do you think?
Anywho….
My daughter has recently joined 1 of our city's hip hop and majorette dance teams, Showstopperz Dance Studio . Them, along with Founder and coach, Miss Nikiesha / Miss BB, travel to compete against other teams throughout the region. Luckily for us, our first competition was in Alabama. So of course we had to make a mini vacation out of it. It was the first vacation of the year and it wouldn't be the Outlier's way if we didn't.
The competition was on a Saturday, and with a 4 and a half hour drive, we had to hit the road early. But just like the Outlier's way, it usually comes with its set of problems too. We left later than we wanted, and the girls caught a flat tire on the way, but like usual we make our destination.
Teams from all over the region came together to compete in different categories like creative and field show. Again, this was our first show so we didn't know what to expect. I'm not sure if it was the old cheerleader in me or watching young black girls come together to battle in synchronize dance but I WAS AMP!! (Yes, I am that mom) ***they will always know I'm their #1 Cheerleader***.  We didn't take the overall trophy home but we fought a hard fight.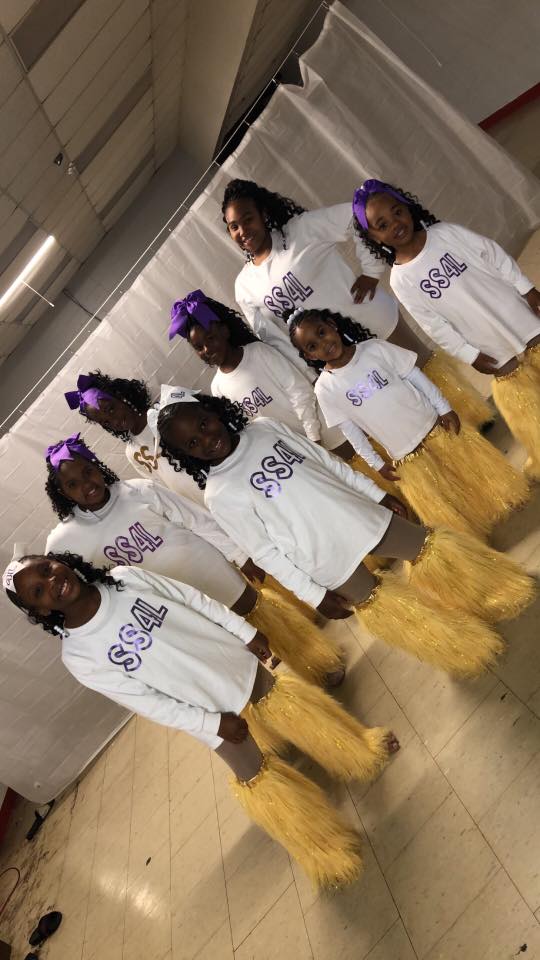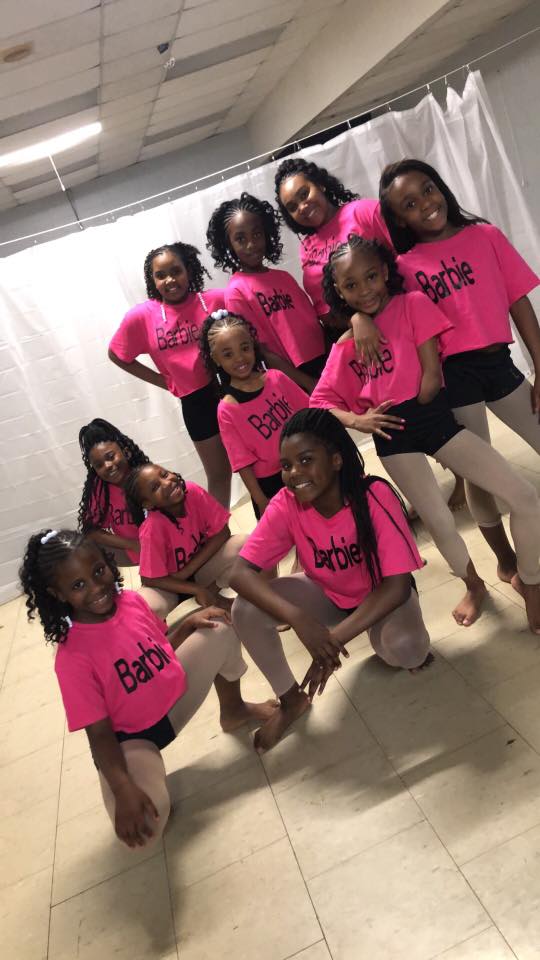 The venue wasn't far from Downtown Birmingham, so after the competition we were in search of some food. This is when we came up to 7th Avenue. You'll definitely find something to fit your taste buds, ranging from everything to Burgers, Pizza, and southern comfort which was our mission. Yes, I opted out for pizza this time. Being from the south, you appreciate good fried chicken! This brought us to Hattie B's Hot Chicken which i'm glad it did. The chicken did not disappoint. I'm a breast girl myself lol and it was fried to perfection.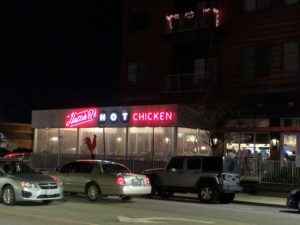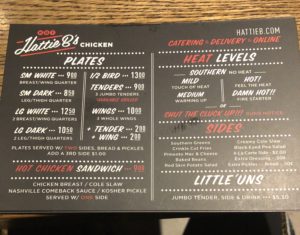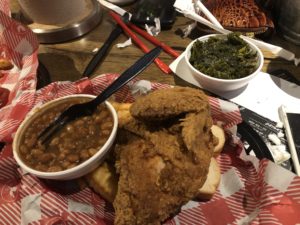 Since we only had one night and were "scheduled" for an early drive the next morning, we wasn't able to see the Civil Rights Museum which I had originally planned on doing. I guess that's another reason why I have to come back.
(If you've been, send me some pictures!!)
However, we were able to get some good views of Birmingham from the Observation Tower at Vulcan Park and Museum. For $6 (I believe) it's definitely worth a visit and it gives you an entry to the museum. Turns out, it was right around the corner from our hotel (Homewood Suites), also Downtown.
It's the little things I find a connection to, and besides who doesn't want to see the worlds largest cast iron statue. Vulcan, the Greek God of Fire and Metal, is the symbol of the city's iron origins.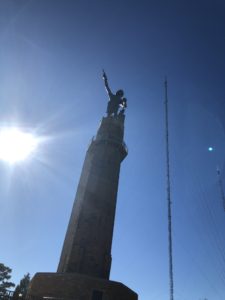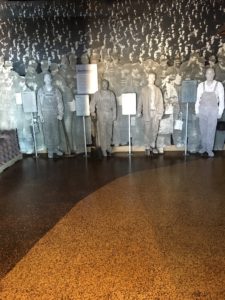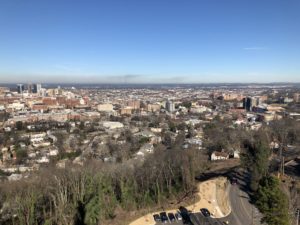 One of the great things again about road-trips for me, are the states you pass through along the way. Being from the South that's easy to do. So just like any trip, Atlanta, GA is usually that stop for us. There's always something new to discover there. We'd heard a lot about Old Lady Gang so we figured we would give it a try before our final stop home. Yes, I was still on my southern comfort fix.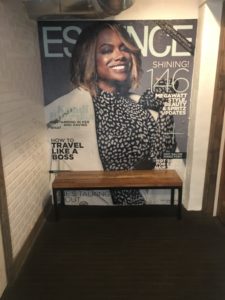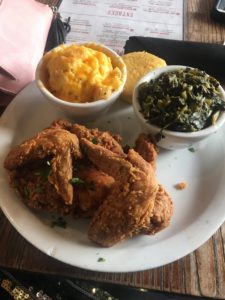 Thoughts to myself like…
Since I couldn't "technically" scratch Alabama off my list, it's been a little mission of mine to do so. The trip was unscripted and that made for an adventure, even with the rocky start. It's weird because since I've become intentional with travel, it seems to present itself at every opportunity. It's like a reminder now to just keep going.  It was a trip with many firsts: Our first time visiting Alabama, my daughter's first dance competition, even my son faced his fears of heights and decided to join us on the tower. It wasn't until I began to count the number of states, when I realized this was my 20th state visited! Even though the girls didn't take home the championship, Clemson made up for it later that week.
No Roll Tide Here LOL!!!!!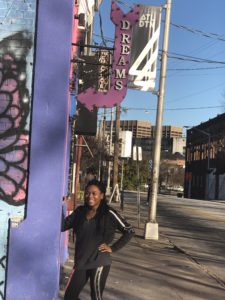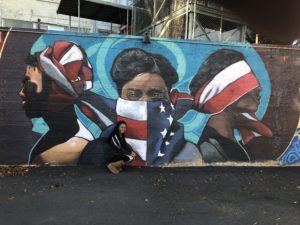 As Always, 
Dream. Travel. Live. Repeat….
The Travel Outlier