Baecation (bae-cation)– A vacation with just your partner aka "bae"
Every year my husband and I like to take a trip ALONE, no kids. Our anniversary is September 29th, so we usually go around that time. As couples this is important!! Travel sparks romance and intimacy (known fact). We prefer international if the budget allows, and up until Operation 31 Euro , it has always been at an Adult-Only All Inclusive Resort.
Once we had that first taste of the all inclusive lifestyle we were hooked. We learned 2 things:
1) You cannot go wrong when food and drinks are included
and
2) 5 days is the most we'd like to be away from home and the kids
Especially great for my foodies and alcohol drinkers, most All Inclusive resorts boasts a number of restaurants and bars for a variety of taste buds. I use them as my introduction to foods to other cultures. I'm not sure if it's the atmosphere or what, but my taste buds are always more adventurous when they're traveling. Most also offer land and water activities even non-motorized water sports (surfing, kayaking, etc).
We'll be introducing the children to the All Inclusive world next year for our family vacation. The Outliers will be heading to Mexico to Hotel Xcaret!!!!!! I AM SUPER EXCITED about that one, but that's not the point of this post. As I prepared for our trip, it got me thinking about some of the resorts we'd been to over the years. So I decided to put together a list. Let's Call It
"Baecation Me Please" – Adult Only All-Inclusive Resorts less than $2800.
Ocho Rios, Jamaica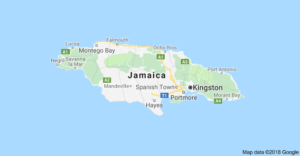 The best time to travel to Jamaica is between November to mid December, not only will you get to enjoy the best weather, you'll be able to find some pretty good bundle deals. Rates are also cheaper during the summer because this is typically hurricane season (June-November). Expect to pay more during the peak season (January-March).
I always suggest Jamaica for anyone's first international trip. It's a great introduction to a different culture and the cool vibes are like no other. The island and the people are amazing. (Outlier's Testimony click here) Just keep in mind the island is bigger than Montego Bay.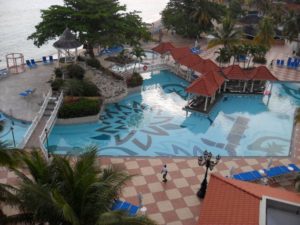 Our introduction into the all inclusive world as a couple started here. The resort is about an 1.5 hours away from Jamaica's main airport, Sangster International (MBJ). The hotel offers complimentary transportation to and from the airport which is an added bonus. We were able to stop at a local convenience/ restaurant before we arrived at the hotel. It's also located near one of Jamaica's must see attractions Dunn River Falls. Unfortunately for us we were too hung over and missed our tour.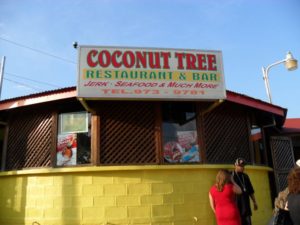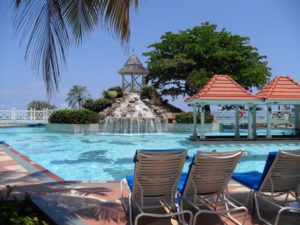 There are a variety of room/ suite categories to choose from. We went with the Diamond Ocean-view Concierge level which offered a private balcony, a stocked liquor cabinet, and complimentary room service.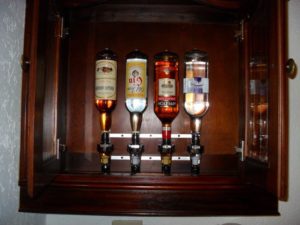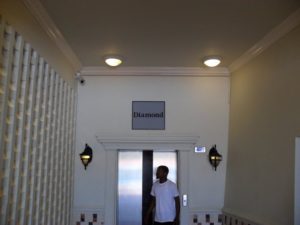 You will also have unlimited access to all 6 restaurants and 5 bars. My favorite was the buffet breakfast at Coral Cafe and the pizza at Court Jester's Fire Oven Pizza. (Y'all know I love my pizza). At The Jade Samurai, a Japanese restaurant in a Teppanyaki-style seating, we tried sushi for the first time. My experience was great. Although, I can't say the same thing for my husband. He hasn't tried it again since lol.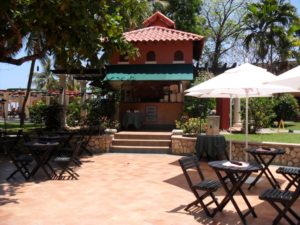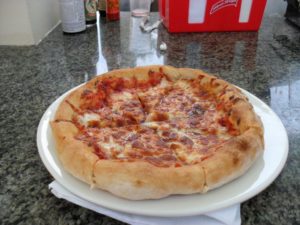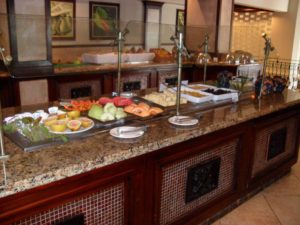 Finding something to do or NOT do won't be a problem. The resort offers many things to do: a scenic beach, full service spa, land sports ( basketball, tennis) non motorized water sports (kayaking, sailing, plus more), 2 swimming pools with swim-up bar ( another favorite of mine), putt putt golf course, plus more. We decided to pay additional for a photo shoot around the resort. If you're feeling homesick, enjoy the complimentary resort wide WIFI to stay in touch with family back home.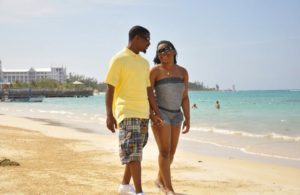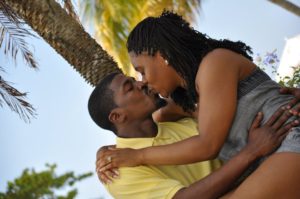 Interested in staying here for 2019? Check these dates and prices out…
Itinerary:
Dates June 20th – 24th, 2019
2 Non stop round-trip Swift Air Airlines ticket

Depart: ATL to MBJ ( 7:00 am – 8:50 am)
Return: MBJ to ATL (4:55 pm – 9:00 pm)

Diamond Ocean-view room
Round-trip airport transportation
TOTAL:
$2516.00 
$200 Deposit
Final Payment Due: May 6, 2019
Punta Cana, Dominican Republic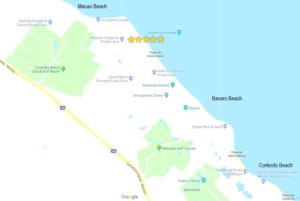 Because of its warm weather ALL year round, Punta Cana's peak season is from December – February, bringing even larger crowds during Christmas and New Year's Eve. So naturally this will be the most expensive time to visit. The best time to travel however is from March to May, seeing not only less crowds but decent prices also. This is where you'll see an even greater discount on vacation packages, especially in September and October when the threat of hurricane is the highest. We took the risk and let me just say it was HOT with little rain. Granted that also was a few years ago, so take that advice with a grain of salt.
As soon as we walked out of the airport, I was introduced to Mamajuana or "liquid Viagra" as the man put it. It's a drink that locals enjoy mixed with rum, honey, and wine. It's said to have a lot of positive effects on your body, one being sexual potency. I'm almost certain this is why my honeymoon is one vacation I can't really recall. So I apologize in advance if my recollection seems a little vague lol.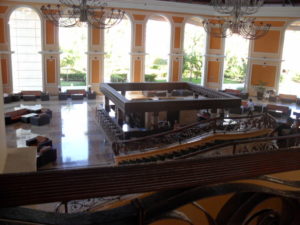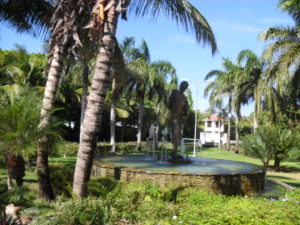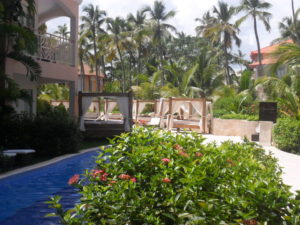 The resort is about 30 mins from Punta Cana International Airport (PUJ) and located right on Bavaro Beach. It's huge!!! If the white sand and blue waters don't get your attention, i'm not sure what will. It's also the only all-inclusive on the list  that is NOT adult only. However, we stayed in the Elegance Club Level. Separated from the rest of the resort, the club area caters to the adult crowd only. Guests get to enjoy the Majestic's supreme services: 4 private pool areas, exclusive beach access with bar service, upgraded room amenities, exclusive access to 1 of their restaurants, and a list of other amenities that make you feel just a tad bit "extra special".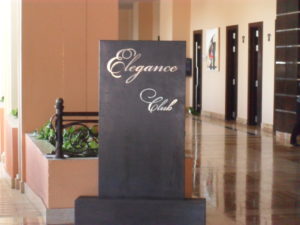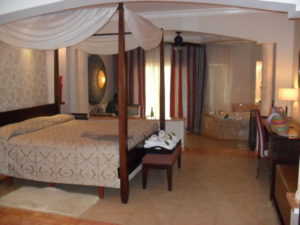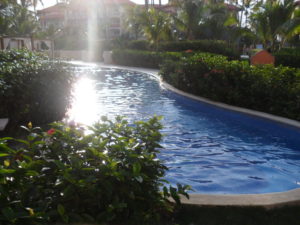 The resorts also offers 7 restaurants and 11 bars (all offering premium drinks). Only one of the property's restaurants require a reservation, making it easy to pop in to the one you choose. Our favorite was El Asadito Steak House and See & Sea. You'll also have access to the Sports bar and Casino at their sister property Majestic Colonial with drinks included. With the daily and nightly entertainment (Cocos Disco), there is always something to do.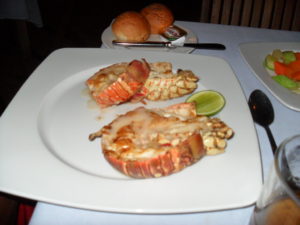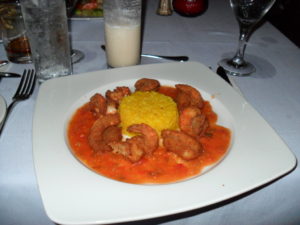 We took a tour to the capital, Santo Domingo (4 hours out) to see some of the city's historic sites. We made 3 stops:
Alcazar de Colon aka The Palace of Columbus built by Christopher Columbus's son and wife and the oldest King. Now a museum with Caribbean artifacts from both medieval and renaissance.
Columbus Lighthouse a monument dedicated to Christopher Columbus.
The Cathedral of Saint Maria la Menor the oldest cathedral in the Americas dedicated to Saint Mary of Incarnation (key nun who helped spread Catholicism to New France (Americas).
This was an all day tour and we were HOT, exhausted, and aggravated. In hindsight though, I'm glad we went. Somethings are worth seeing, even if it is only once.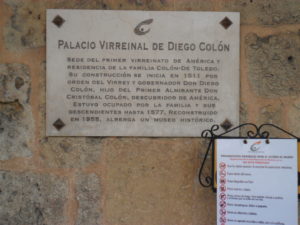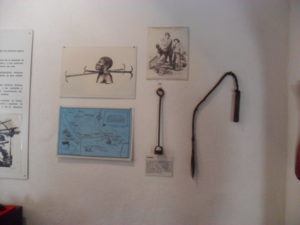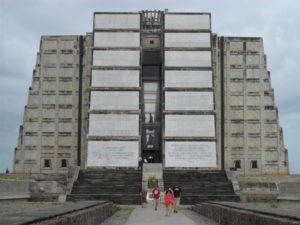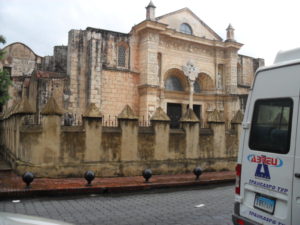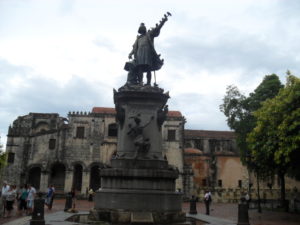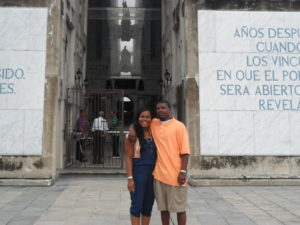 Interested in staying here for 2019? Check these dates and prices out…
Itinerary:
Dates May 1st – 5th, 2019
2 American Airline round-trip Tickets ( 1 Layover there and back)

Depart: ATL to MIA ( 7:40 am – 9:28 am)

MIA to PUJ (12:05 pm – 2:26 pm)

Return: PUJ to MIA ( 3:23 pm – 6:05 pm)

MIA ( 8:20 pm – 10:20 pm)

Elegance Club Junior Suite w/ Jacuzzi
Round-trip airport transportation
TOTAL:
$2766.46 
$400 Deposit
Final Payment Due: March 17, 2019
Cancun, Mexico
A tourists hub for millions of visitors each year, this is a popular choice for travelers, and one I would also recommend if this is your first time traveling out of the country. The best time to travel is during December and April, this is when both weather and price will go hand and hand. That is unless Easter falls in April, then expect for prices to be higher and the beaches crowded. The cheapest time to travel is between May – November, more specifically September and October as these are the rainiest months. While their high season usually runs from the end of November to the 1st week in March. Cancun is always my go when I need to travel at reasonable price which is why the next 2 all-inclusive resorts ended up being at the same chain and both in Mexico. One in Riviera Maya and the other in Playa Mujeres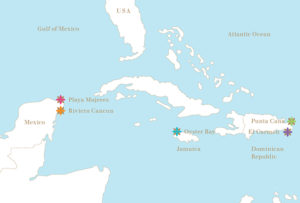 Ironically, we were supposed to stay at this chain in the Dominican Republic, but I waited too long and the resort ended up being booked. I told myself when I got the chance this would be the next stop. So obviously when our One Year Anniversary rolled around this was the obvious choice and it did not disappoint. If you're looking for an adult only all inclusive resort that mixes: luxury, romance, and relaxation, Excellence is probably for you . With all suite accommodations, five star amenities, and 24 hour room service, these are just some of the things included in your All-Inclusive Luxury stay.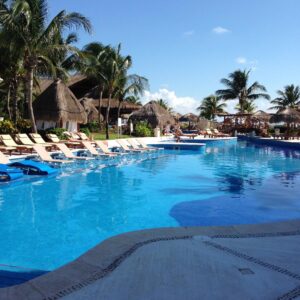 About 15 minutes from Cancun International Airport (CUN), this resorts sits on the white sand beach of the Caribbean along Mayan Riviera. As soon as you arrive, you're greeted with a welcome cocktail and cool rag. The property is amazing. It revolves around 6 winding pools and 5 Jacuzzi's. Since the rooms are all suites there's 9 to choose from. For an extra level of luxury you can even choose their Excellence Club Level. You'll have access to their private lounge, private concierge service, upgraded in room liquor-bar, plus more.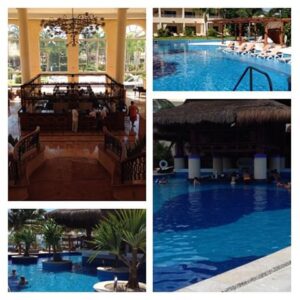 https://instagram.com/p/eyjEFiqfM5N5LlItxnY9BNAA2QRjhq2ubL3Sc0/
The food is amazing also and was probably the best on the list. With 10 gourmet restaurants and 11 different bars, the only problem you'll have is which restaurant you should try next. Our favorite was Oregano Pizza E Pasta.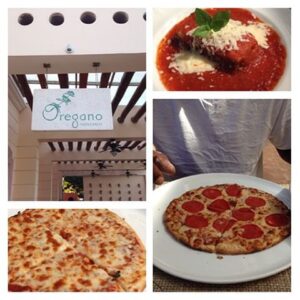 Since we were celebrating our anniversary the "Anniversary package" was included. (Must be requested at the time of booking and marriage license provided at check in). It included a romantic dinner on the beach, plus more. If you're looking for activities there is a wide variety offered including kayaks, introductory scuba lessons, yoga, pool tables, and so much more. If you prefer exploring other local villages this may be the better choice. We were able to go get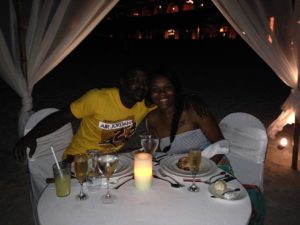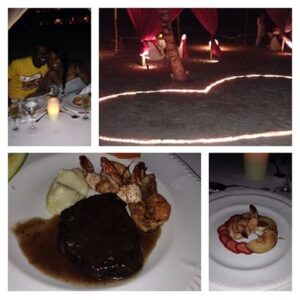 Interested in staying here for 2019? Check these dates and prices out…
Itinerary:
Dates September 5th – 9th, 2019
2 Delta Non stop round-trip tickets

Depart: ATL to CUN ( 9:45am – 11;17 am)
Return: CUN to ATL( 12:20 pm – 4:04 pm)

Junior Suite Spa or pool view room
Round-trip airport transportation
TOTAL
$2676.00
Deposit $100 
Final Payment due: July 22,2019
By the time our 3rd anniversary rolled around, I had just had Zoe ( our 3rd child) since we did not get to travel the year prior, we were desperately needing a vacation. Now that there was a new addition to the family we had to adjust our usual budget. So like I said before Cancun will always be a great choice when you're looking for budget and luxury. We enjoyed Excellence Riviera Maya so we much, we decided to try their sister property in Playa Mujeres.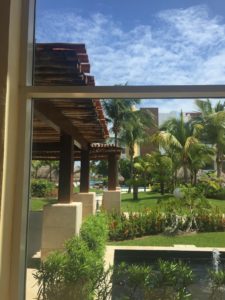 Since we were not interested in exploring this time around and only looking to relax, Excellence Playa Mujeres was the better choice. Most people who stay here choose not to leave. So if remote and intimate is what you prefer, I  think you'd like this one. Even better you don't have to travel far to get that setting. This resort is about 25 minutes from Cancun International Airport (CUN). Outside of location another major difference is the price. Playa Mujeres is a couple hundred dollars more because it's newer and more exclusive.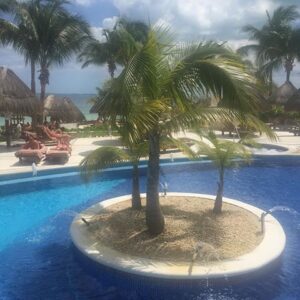 There's a total of 7 swimming pools (4 heated in the winter; 3 are only for Excellence Club guests). The food here was amazing and probably the best on the list. The resort offers 10 international restaurants and 11 premium stocked bars, also included in your room. All gourmet, all included, with no requirement for reservations. Our favorite was breakfast at Barcelona and dinner at The Lobster House.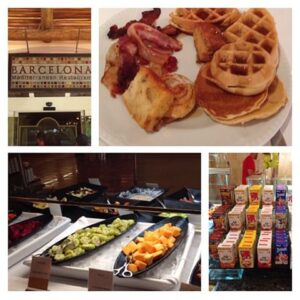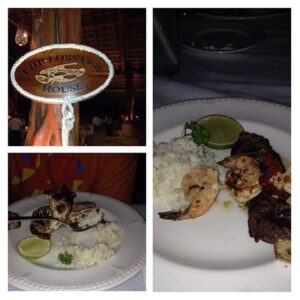 There's also a number of different activities to take advantage of. Guests get to enjoy everything from theme nights, to non-motorized sports, to Spanish and cooking lessons, and that's just to name a few.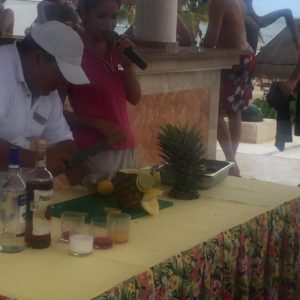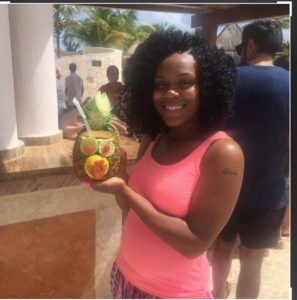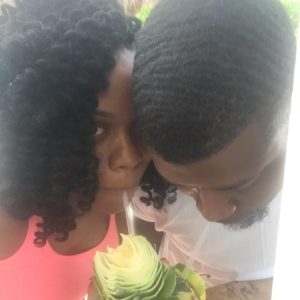 Interested in staying here for 2019? Check these dates and prices out…
Itinerary:
Dates September 13-17, 2019
2 Delta Non Stop (round-trip)

Depart: ATL to CUN (9:45 am – 11:17 am)
Return: CUN to ATL (12:20 pm –  4:04 pm)

Junior Suite Spa or pool view room
Round-trip airport transportation
TOTAL
$2793.00 
Deposit $100 
Final Payment due: July 30, 2019
**Prices (total & deposits) listed are only quotes and are based on current fares/deals as of 12/2018. Please click here if interested in booking your next Baecation**
Thoughts to myself like…
About 8 years ago my boyfriend (now husband) decided that every year we would take a trip. No children, Just Us. We've invited couples along the way, but in the end… it was Just Us. Travel is our escape from reality as parents, so we go to another world literally where it's Just Us. Since all we is each other to turn to, we've built skills that goes beyond traveling. Skills like team work, compromise, money management, even just stop talking to me for a minute because I'm pissed (Yep) that helps in our marriage, where it's Just Us. As I look back on it, we're blessed to share these memories.  We've had the best time and we've had the worst time, We've partied hard, passed out early and missed the entire day/night, missed SEVERAL flights, argued non stop, talked until sun up, gotten lost on the wrong train, ocean loving lol …. WOW so many. These are things money can't buy but if they could I would definitely prefer it to be LESS THAN $2800. If that is the case then … Baecation Me Please!!
FYI: Our most expensive trip to date has been to Jamaica $2750 at the Jewell Dunn. 
As Always,
Dream. Travel. Live. Repeat…
The Travel Outlier