"Friends is God's way of apologizing for bad family members"
Unknown
Amazing things can happen when you believe in yourself; even greater things happen when there are others in your corner. In my opinion, it helps make believing in yourself just a bit easier and help make your dreams more realistic. Family is great butttttt we don't have the option to choose (sometimes good or bad ijs), at least not like how we choose our Friends.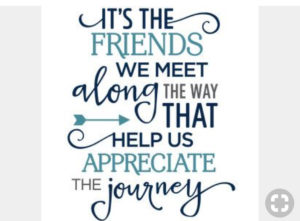 Side note.. I love philosophy so occasionally, I'll talk about some of those amazing philosophers.. I guess now is a good time lol
Aristotle describes 3 kinds of friendships:
Based on Utility– Both people derive some type of benefit from each other
Based on Pleasure– Both people are drawn to each other based on looks, wits, or other pleasant qualities.
Based on Goodness– Both people admire the other's goodness and help one another strive for goodness.
Between social media and reality television, and whatever else platforms focuses on betrayal and us acting an ass of ourselves, finding any of these friendships seems impossible.
It'll lead you to the type of mentality where you think… I don't need friends… I don't need anybody… You know the "I came in this world by myself and I'm leaving by myself" type attitude. But you're wrong!! You need friends.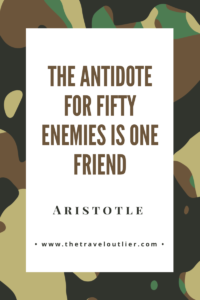 The benefits to our friends go far beyond the material gains. We need our friends to share our triumphs and even more to share our failures. I know that friendships are essential to the good life, contrary to popular beliefs. Just like Aristotle, I understand the type of friendships because I share all 3 with "The Girls".
Yes these friendships exist. A group of girls can come together with out the petty gossip, the betrayal, the backstabbing, and the rest of the extra-ness (yep it's a made up word) we all know exist.
I once read you are the sum of the 5 people you hang with. I wanted to take a look at my equation to see if that was true. Let's meet the variables.
Kimberly "The Planner"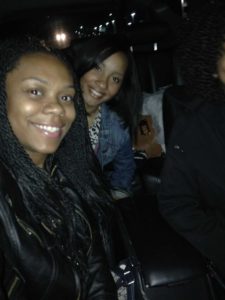 Finish school, get married, buy a house, have a family… and in that order. For me she's the controlled one. Her actions are usually planned out and her approach is methodical. Even when she's thrown a curve, her approach is detailed. She's seen as the quiet one but she's the thug lol, the linchpin to all of us.
Starlyn "The Free Spirit"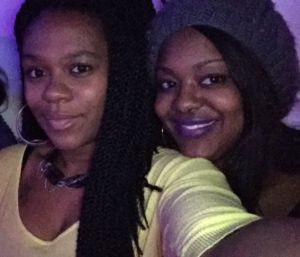 My carefree friend. I think it's the Scorpio in her. She doesn't have to follow the crowd nor does her needs rely of what the majority likes. She marches to the beat of her own drum. I know she'll always be good because of her spirit; It's genuine. I laugh when I type this because she's hilarious.
Chardae "The Determined One"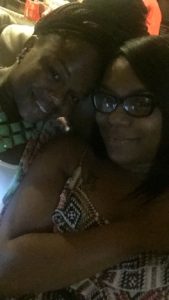 Our stories are similar, both only children, both teenage moms, our husbands have the same name, and we're both Virgos. Wow I don't think I thought about how similar we are until just now. She stuck to the script of the life she wanted, and watched it play out. Even though she's the youngest out of the crew, she's territorial. You need a name and address, she got you.
Miesha  "The Jack of all Trades"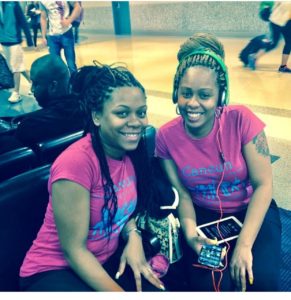 A Leo to her core and a hustler in her own right. She can tell you how to cook, bake, change your tire, and I'm almost certain she can tell you when your alternator is bad. She doesn't take any sh*t from anyone and quick to tell you about yourself. She's the friend you count on for the RAW honesty and even after the curses you know it's nothing but LOVE.
Tamika "The Anointed One"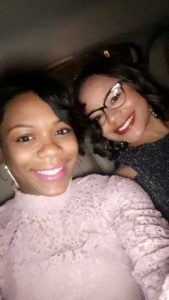 With a group like this you need a prayer warrior on the team. Although she's recently become "The Author" thanks to her new children's book out now!!! (Click here and check it out). She speaks with anointment but she's not afraid to wrap you up. She has a business mind and the first person I know who claimed "Millionaire Status" which she's on her way to becoming. Her success encourages the rest of us.
Kimberly + Starlyn + Chardae + Miesha + Tamika = Alecia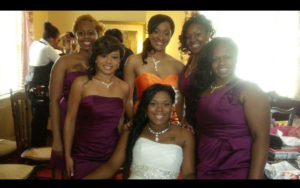 Our connections in this world are what makes life worthwhile. Even Aristotle knew that. These connections we have with our friends confirms our worth as human beings. Outliers understand that if you're going to those outer limits you have to have people in your corner. We understand that who we choose to lend our time to is important. So ask yourself are the people you're with adding value to that sum?? Or… are they subtracting from it? Be the SUM you can live with!!!
Thoughts to myself like…
I was raised the only child, so when these group of women entered my life it was something magical for me. With over 20 years of friendship, I no longer consider myself the only child. We've shared dreams, heartaches, breakups, marriages, birthdays, motherhood, life goals, I mean I can go on and on. Although there's been so many changes in all of our lives, one thing will remain the same, and that's our friendship. I can't hide from them, I tried it once. There's no pretending with this group, they know me. They give me the permission to be exactly who I am and inspiration to be whatever I want to be. If nobody else will read this I have 5 people that will ALWAYS read it. That feels good. We don't argue, we don't fight, and we don't tolerate the FOOLISHNESS. I'm not sure if its old age, me being sensitive, or the fact I've watched Girls Trip for the 1000th time, but I LOVE MY GIRLS!!! WE IN THIS FO LIFE!!!!!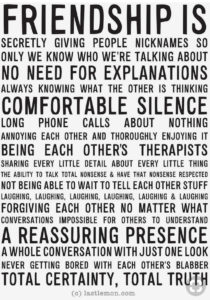 So to "The Girls" we're coming for millionaire status ladies…. AYYYYYEEYYEYYEYYEYYE (my voice)
As Always,