"London bridge is falling down, my fair lady"
Like most children I can remember singing this nursery rhyme. I would never imagine I'd actually be standing in the spot the song was originated.
The Travel Outlier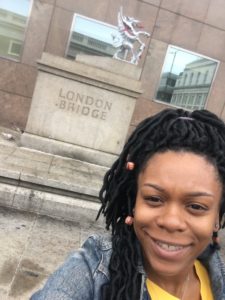 For the 2nd half of Operation 31 Euro, we decided to see London (to read about the first half in Amsterdam click here). After seeing mostly "sex and soft drugs" for 2 days, we needed a much calmer scenery. But of course I think we should go over the IMPORTANT details:
What is required?
When traveling to London your passport must be valid for 6 months after arrival
Know your money
London has one of the oldest currency, the pound.
Most places will accept your debit/ credit card but there will be an extra charge with your bank every time  you swipe your card, so that can get pricey. It's probably best to exchange your money with your bank or credit union instead of the airport. They're likely to provide the best exchange rates and charge the lowest fees. Do this before your departure. Our bank takes about 5 business days to process, so we had to exchange at the airport. You can also exchange currency at AAA
Currently $1 USD = .77 Pounds 
So therefore if you're exchanging $500 that's about 384. 37 pounds, minus any fees it may cost.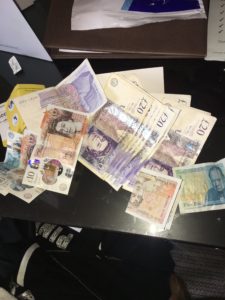 Know the area
London has 5 major airports. We flew into London Luton Airport , which is popular for budget travelers. Many low cost airlines that offer cheap flights are based here. We flew Vueling Airlines from Amsterdam to London. There's a shuttle that will take you to and from the Luton Airport Parkway Train Station, so getting to central London should not be a problem.  See the city like a local. Don't waste your money on Uber unless you have to.  Depending on where into Central London you're going, rides can take anywhere from 20 mins to an hour. By this time we considered ourselves pros with the public transportation but again thanks to Rome2Rio.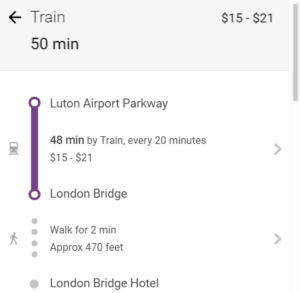 Where are you staying?
For this half, I picked a hotel near central London.  The London Bridge Hotel is in the London Bridge area and about a 50 min train ride from the airport.  Once off the train, it's about a 3 min walk to the hotel. This 4 Star boutique hotel has a modern feel in an old school setting. Their attention to detail and service was great and it's location make it a perfect spot to see London. Located next to the train station, it was very easy getting to other parts of London.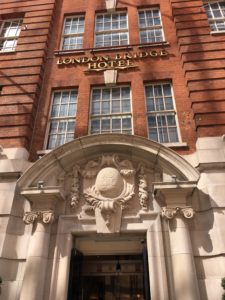 Power outlets
Check the need for a power plug/ adapter. London's power outlets are not only different from the US, they were also different from Amsterdam's. Luckily for us the hotel has USB ports, so I was able to charge my devices without having to purchase one like the last time.
Now we can see London…
Things to See
The United Kingdom is the 6th biggest tourist destination. The capital London, to some is considered the heart and soul of the UK. After spending just 3 days here, I can see why. I wanted to take in the beauty this time… So instead of the party scene we spent our time wandering the city; seeing some of the things I only read about until now.
Borough Market
This food market is located in central London and walking blocks from The London Bridge hotel. Open Monday – Saturday,  it's one of the largest and oldest food markets in London. Rather it's fresh seafood, deli, drinks, desserts, plus more, you'll find it here. The center of the market is where you can find the produce. Oh man the fruit was AMAZING. I don't think I've ever had a fruit this sweet before. The watermelon was sweet like candy.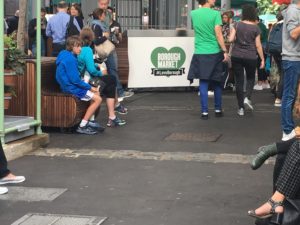 Restaurants
I'm sure for the foodies out there London would be a paradise. Unfortunately, that isn't me and the places we visited were your typical American spots. We had burgers at Patty & Bun. Of course pizza was on the menu too, which I had twice during the trip. Once at Zizzi that serves fresh Italian food. The other was Alma's Restaurant & Pizzeria. Our food at Zizzi was probably the best.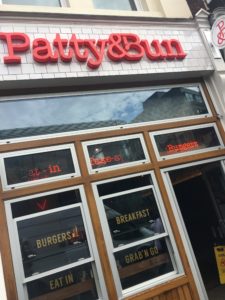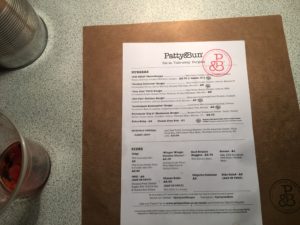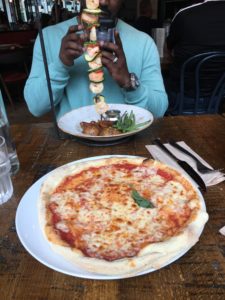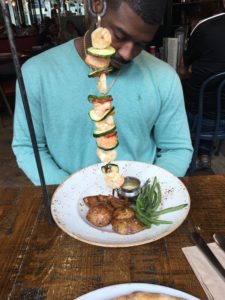 You can not visit London and not stop by a Pub. For us we had drinks at Belushi's where we got to play 80's Trivia. We were "The Americans" and we lost lol.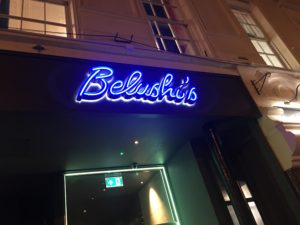 Landmarks
We've all read about them, seen pictures, and even learned the history (rather we remember or not) so to be able to stand in front of iconic landmarks in the middle of so much history felt amazing to me. There was no need to pay for a tour guide. I knew these stories.
Tower of London
Is one of the most visited castles in London and luckily for us it was walking distance from the hotel. It once stood as the focus of power in London, now about 2 million people every year come to visit. Not only will people flock to freedom like in Amsterdam, they also like the "grim and ugly".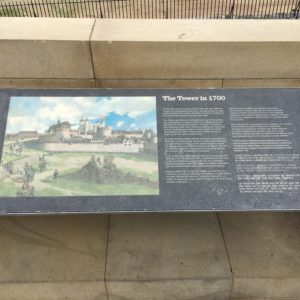 And this building has seen "grim and ugly". Originally built in 1066 it once served as a prison and holds the reputation for torture and death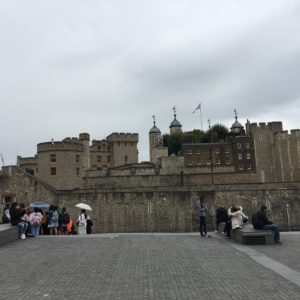 Westminster 
considered the heart of London where power of London now lies. It is bout 5 mins away by train from the London Bridge Underground Station, here you'll find 3 of the most iconic buildings in London: Westminster Abby, Parliament, and the Big Ben Clock tower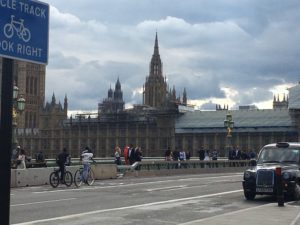 Westminster Abbey
A place for religious worship since the year 800. It serves as both a coronation and burial site for  some of London's Greats. People like Shakespeare, CS Lewis (Lion, Witch, and The Wardrobe), Charles Darwin, Charles Dickerson, plus so many more can be found here.  10 Martyrs watch over the entrance and in the center is Martin Luther King Jr.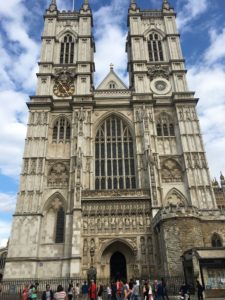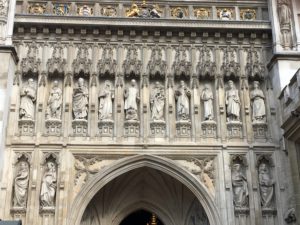 Parliament 
rebuilt in 1858 designed to represent British democracy, it contains 2 separate institutions: The House of Commons on one end and The House of Lords on the other end. Sounds familiar?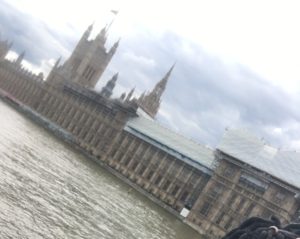 Across the street you'll find Parliament Square which commemorates the nation's writers, poets, and monarchs.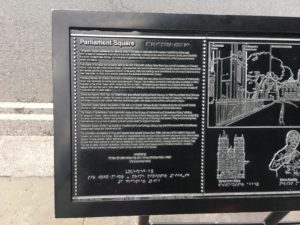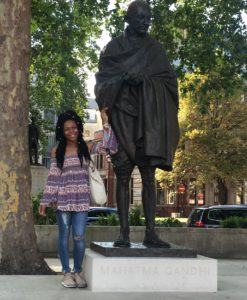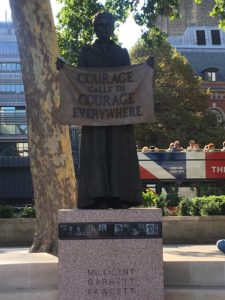 Big Ben Clock Tower 
Most photographed building in London. Although millions come to see the clock, no one is allowed inside. It has kept London's time for 150 years.
Big Ben is the name of the the actual bell that rings. Since it is broadcast, it can be heard around the world. Unfortunately for us Big Ben will be going through renovations until 2021.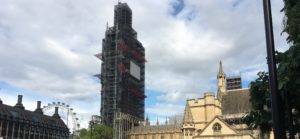 Buckingham Palace
Also located in the city of Westminster. The palace is the official headquarters of the monarchs of the United Kingdom since 1837. This grand palace is a site to see, as it serves as the venue for royal events and ceremonies. If you wish you can even visit the staterooms.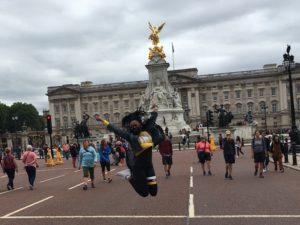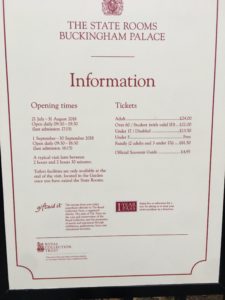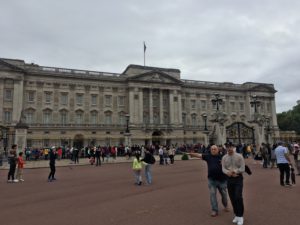 Thoughts to myself like…
Who would have ever thought I would be here? So much of America's history and our childhood is tied in without even knowing it. To stand in the middle of so much history, is inspiring. How could I not bring some of this home?  I walked the same streets as Shakespeare, stood in front of palaces and castles, had a traditional English breakfast, minus the baked beans lol. I can only be grateful for the experience. Operation 31 Euro was a success, and we didn't break the bank. I created an experience my husband and I will never forget.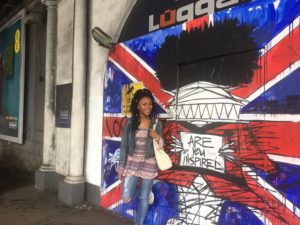 As Always,