The 2 most important days in your life are the day you were born and the day you find out why…
Mark Twain
I saw somewhere that Mariah Carey, instead of celebrating her birthdays she celebrates anniversaries. Everyone in her camp knows NOT to wish her a Happy Birthday. She says you're only born once, so technically you only have 1 birth day. Make sense right!? If an anniversary is an event celebrated annually, what better way is there to celebrate another year with YOURSELF? Since I inspire to be as extra as Ms. MC, I decided… I too will celebrate my anniversary lol.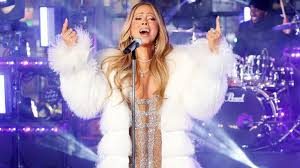 Like most young people, I planned my life out. I was going to be a judge, because I wanted to help people. With family, I saw how the Justice System could be very "unjust" to say the least when it comes to the "Outlier". I was going to be considered the "Robin Hood" of the courtroom lol. That was until I grew up and life decided to make other plans. Assuming you've read about what I now like to call my "lost years" (if not click here), then your familiar with my struggles. I decided to make a lifestyle change, not only for myself but my family as well… and have been on very interesting journey since.
Last year to celebrate my "30th Anniversary", my husband and I took a trip to the West Coast to San Diego. We only had a full weekend and I wanted to squeeze in as much as possible. Everyday counted! We rented a car to really see California. Location was important, so we stayed in the Gaslamp District Downtown. It's a perfect location that puts you in walking distance to pretty much everything. We stayed at the Hotel Indigo a very nice boutique hotel; their rooftop bar gives you views of Petco Stadium (for my baseball fans). We crossed off some of the must do's like: taking a ferry to Coronado Island, driving to LA (aprox. 2 hours). We even drove out to the Sycuan Casino.  We had plans on driving to Tijuana, butttt my husband lost his passport on a trip to LA for his 30th Anniversary a couple months earlier. Yep all in a weekend!! We had a BALL. I had no idea that planning that trip would spark my purpose.
See for that same anniversary, as a gift I received a journal. (GET A JOURNAL!!). Yes the journal again lol. It really did change my life. After months of planning, I came up with
Operation 31 Euro (Year Old)

This year for research purposes of course lol…. and to celebrate my 31st Anniversary we decided to see Europe, specifically Amsterdam and London. It's easy to travel between countries because of the open boarder agreement in addition to their excellent transportation system. The last time we went out of the country is was a disaster. We refer to that trip as "The F**ked Up Trip" lol ( a story for a later time) So this will be a make up for us.
Here's the itinerary:
We'll be leaving from ATL with a 1 hour layover in DC. From there we'll head to Amsterdam, arriving the next day. The plan is to see: The Red Light District, Coffee shops (hint hint), take a trip on the canal, the Hash Marihuana (not a typo) and Hemp Museum, Dam Square, and possibly the Ann Franke Museum.
After 2 days in Amsterdam, we'll leave and head to London for the next 3 days. Here the plan is to see: Big Ben, Eye of London, Queen Elizabeth aka Buckingham Palace lol, the infamous red phone booths, Hyde Park,London Bridge, and the Borough Market.
Stay tuned… This should be interesting!!
Thoughts to myself like…
I was always the one to plan our trips. The only difference now is I plan with purpose. I'd be lying if I said I wasn't scared but I'm in the season of "Screw Fear".  Opportunities don't stay opportunities for long so "Carpe Diem". Who knew that a trip to California would actually spark a journey of self discovery, a lifestyle change, and eventually my own business. I wanted to be considered the "Robin Hood" of the courtroom, now I'm the "Robin Hood" of travel. I see the beauty in other cultures and places and give it back to my Outliers!!!
Born: August 23, 1987
Purpose discovered: August 23, 2017
(not really on this day butttt you get the point)