Assuming you've read Part 1, then you're already familiar with Carnival. If not, I would suggest you click here to catch up lol. But, to save time I will bring you up to speed.
Carnival is a event, celebrated throughout many Caribbean Islands. Masqueraders from everywhere come to together to hit the streets for the ultimate parade celebrating culture and diversity. I figured the only chance I had at celebrating, was to hop on a plane for one of the islands, holding my passport in one hand and rum in the other.
That was, until I found out in the United States, June is National Caribbean American Heritage Month, and adding to that excitement, in Columbia, SC they held the annual South Carolina Carnival. A 4 day event, this year, celebrating food, music, and culture.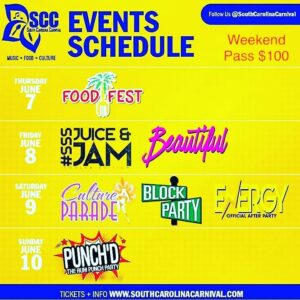 I decided to step out on faith and bet on myself, something that seems to get easier and easier with each chance I take. I reached out to the event coordinator and got even luckier. I was invited to participate in the parade, full costume provided.
THIS WAS BIG FOR ME…FOR US!!
I was so excited, until I picked up my costume. I freaked out. So many thoughts began to race in my head…
Could I really wear this?
I'm a mother..of 3..is this OK? (Like it's not my right or something)
Am I really this brave?
What would my husband say? (let me add, I respect his opinion just in case you're thinking "what he got to do with this lol?"
But of course I couldn't back out now, I had obligations. So when the day came, I made a compromise. I settled on some cute little shorts to match. I didn't know what to expect on the drive there. I had never done anything like this before, completely stepping outside of the box as any Outlier should. My mom and kids joined me (my husband attended his convention in Atlanta), but only as on lookers for the parade.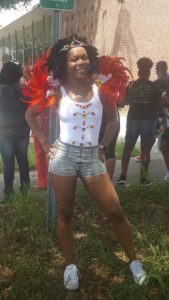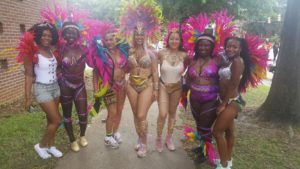 When I arrived at the meeting spot, I truly felt like the Outlier I was. I was over-dressed, but it was OK, because the vibe was amazing. You ever walk into a room and everyone is just smiling, having a good time, and the energy just captures you? Well, that is exactly how I felt in that moment.  So many beautiful people, mostly women, of all shapes and sizes in elaborate costumes. I'm talking headpieces, feathers, jewels, glitter, beads, you name it. All there to celebrate their Caribbean Culture, while representing their specific country. It was amazing to see. Once the DJ arrived, it was time to hit the streets. We walked about 15 blocks into Downtown Main St, Columbia, dancing to Soca representing the culture. I met some really great people who I got to hang out with during the walk. S/O to @thischickshammy (representing Jamaica) for letting me tag alone with her and her BF, they really showed my a good time and some dance moves.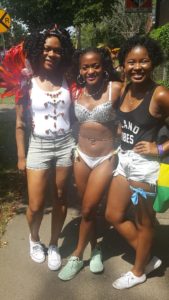 We walked right into the Block Party. There were many vendors selling everything from food, adult popsicles, to merchandise. Performers even hit the stage. I mean this was a true block party, and one I will never forget!!!!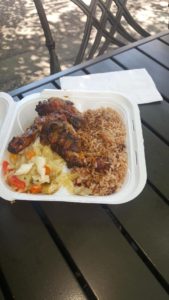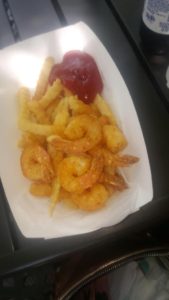 Thoughts to myself like…
We're sometimes so quick to point out other's body sizes and shapes, when really it's just us projecting our own insecurities on others. Here I was over-dressed covering up my flaws, and when put in a space around people who didn't care about theirs, I felt like the odd one out. How dare I be afraid of my own skin. I mean its MY skin. Next year I will be ready!! I will always remember this experience. Not only was my this my 1st Carnival Parade but it was my first time collaborating with a brand. Look what happens when you decide to bet on yourself.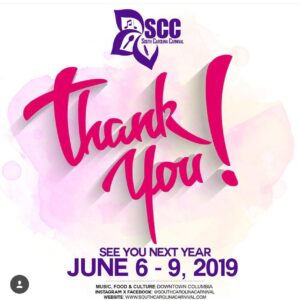 Thankful for @SouthCarolinaCarinval @hibiscusent
As, Always