What's the first thing that comes to mind when you think of Jamaica???
The People? Beautiful sandy beaches? Reggae? Bob Marley? I mean I can go on and on. Even if you've never been, I'm sure you've probably heard of some of the things mentioned right?!
Well for me, I'm reminded of something a little more. Jamaica was my husband (boyfriend at the time) and I first "real" vacation and his first time out of the country. We stayed in Ocho Rios at the Jewel Dunn Resort. The only problem, that was in 2011. We always promised ourselves we would go back, maybe after this, we will.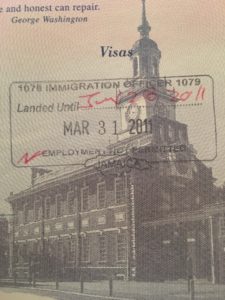 Since then, in 2018 the United States issued a Level 2 Travel Advisory for some areas in both Kingston and Montego Bay and also Spanish Town, advising tourists to use extreme caution in some areas. I was recently asked if I would still travel to places the United States said was unsafe or to use extreme caution… and my reply was yes! At this point, everywhere is unsafe (halfway joking). Seriously though, whenever you're in a foreign place, you want to have a sense of awareness. Always keep your head on the swivel lol and always do your research before travel.
Luckily for me, I hang with Outliers. So when I heard my good friend and her husband was going to Jamaica I wanted to get her perspective. It was also her 1st time out of the country…
Meet Maria.. Here's what she had to say: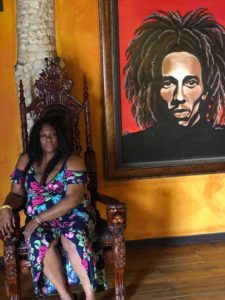 I WENT TO JAMAICA!!
I had several pep talks with myself. Honestly, I didn't feel nervous more anxious than anything to finally see how life is outside of the United States as a tourist of course. We flew with SwiftAir (booked at the all inclusive rate) The flight was actually more comfortable than I had imagined, not so bumpy! The thought of being ABOVE the clouds put me in another dimension. I was a bird for about 2.5 hours lol.
Jamaica was EVERYTHING I thought that it would be….PERFECT water, great food, lots of entertainment. I traveled with my husband. We were guest at the Riu Montego Bay all-inclusive resort. The resort was great for first time visitors and couples, not too kid friendly (JUST THE WAY I LIKE IT)!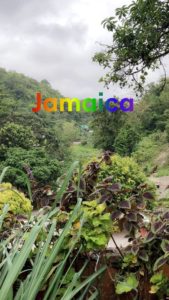 Jamaica's vibes immediately attached to us as soon as we landed. My accent and my outfit changed at the same damn time lol! My husband and I received the upmost respect-we were referred to as King and Queen the entire stay even when we were not on the resort. "When in Jamaica, do as the Jamaicans" *clears throat* YAAMON! We went snorkeling in the middle of the Caribbean Sea…this had to be the most amazing part of our trip. I wrote my families name on the beach and I watched as the pretty blue water carried us with peace, love, and happiness. The idea of true freedom is what comes to mind when I think about Jamaica.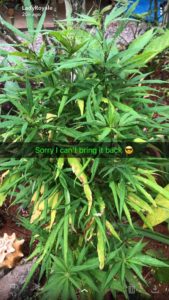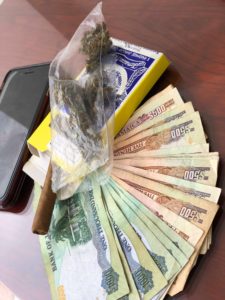 Tip: When traveling abroad understand your money. Banks charge foreign transaction fees up to 3% depending on the bank and even more when making ATM withdraws. Example my bank charges 3% for debit card purchases + $5 for ATM withdraws… Sheesh
Another highlight of our trip was the visit to 9 Mile, Bob Marley museum.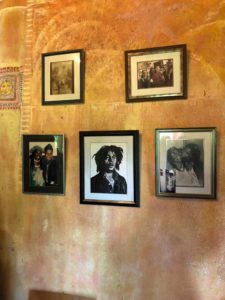 The tour guides had to be the coolest people in Jamaica. The history of Bob and the impact he made on his country made me realize how great we are as a people! I see myself as a Rebel just like Bob Marley. He wanted people to complain less and embrace life as it is. I want to experience the difference of what sets me aside from average the same as Marley did. I felt his spirit while on 9 Mile. I left a bracelet that meant a lot to me on the outside of his tomb, along with other tourists gifts. I did this because apart of me will ALWAYS be in Jamaica. This is what makes me a Travel Outlier. I will continue to Dream. Travel. Live. Repeat…. every place I travel I will take a piece of it home with me and I will leave a piece of me there too.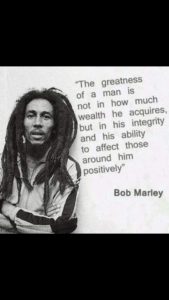 Thoughts to myself like…
The key to a perfect vacation is always research and proper planning. With the media and news playing a major role in most decisions we make, I can now understand the stereotype of Americans do not travel. What if Maria would have decided to visit somewhere locally because of the Level 2 warning? She probably would have missed out on what seems to have been a life changer.
As Always,