This year for Spring break/ Easter Holiday, the Outliers decided to hit the road again. What started out as a trip to Destin, FL ended up being a family trip in the opposite direction to New Orleans, LA, and probably one of the best vacations we've ever had!
Here's How it Happened
Due to poor planning on our part we let all of the rooms/ houses get booked, and the ones that were left were outrageous. Orlando, Miami, Panama City, all were booked. Of course right!? It was Spring Break after all. We wanted to stay away from the cold weather, so we had our eyes on the southern states, as far low as possible. Alabama was different. I read in a magazine it was a pretty nice state to see… But.. during the month of April they celebrate Confederate History Month, so I didn't think that was a right fit for us. No one else was excited about Mississippi except for me. So naturally it made sense to visit New Orleans. This was our first time (except for my mom), so it was another state for the Outliers to check off.
Welcome to NOLA
Let me start by saying there's no place like New Orleans: The people, the food, the culture, the history, again there's really no place like it.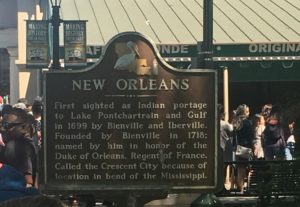 It started off rocky. We made plans to hit the road at 3am, but my husband let me oversleep (he's going to be mad when he reads this lol) He "says" he tried several times, so needless to say we didn't leave until 8am. After the 9 hour drive we pretty much lost an entire day. I then realized we (I) made an error in the number of guests for our Airbnb, which caused us to eventually pay more. The moral, don't be last minute.
Our host Ms.Morgan was very very accommodating though. So before I get into my list of favorites in the area, I would definitely recommend this Airbnb. The location was everything, within 15 mins from pretty much everything: Canal St, The French Quarter, Bourbon St, Frenchmen St, etc. It fit 6 guests comfortably
Now…. we can start:
The Community Book Center
Ms. Morgan brought us here and I am so glad she did! This is one of the few black owned bookstores in America. As of 2014. there were only 54, crazy right! Ms. Vera and Momma Jenn treated us like family. The atmosphere and the knowledge you get there, I'm willing to bet you won't find anywhere else. They were hosting a local pop up shop for black own businesses the first night we arrived (Friday). I got to try some homemade pralines, that was mouth watering. Make sure you check out @CSTYLECATERING on Instagram!. We didn't get to hang around long because they were actually rapping up but they let us come in to check it out. We made sure to stop by the next day and pick up some great reads and more great local black owned spots.
Half Shell on the Bayou
This restaurant is next door to the Community Book Center, and another spot introduced by Ms. Morgan. Due to our arrival and that rocky road we went down, she called the owner Mark, who stayed opened so we can get something to eat. Talk about family! Soon as walked in we heard "South Cakalaky"… Sit down!! Sit Down!! lol. Sitting down was not a mistake. The food OMG! I had shrimp and fries (of course). The rest of the family had more appealing dishes. My mom thought the shrimp pasta dish was amazing! Marc (below) was so welcoming, we met his brother Bernard, who gave us some of suggestions on the list.
The French Quarter, Jackson Square, & Bourbon St.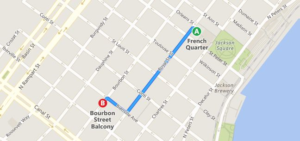 The next day (Saturday) we headed out for the French Quarter for some sightseeing and shopping. The parking is pretty expensive. We spent about $40 for a couple of hours. However, if you hit the quarter before 9am, you only pay about $13 for the day. So if you're an early bird, I suggest you beat the crowd for a savings.
For breakfast, we grabbed something to eat at Café Pontalba. I'd recommend the French Toast. Everyone else ordered the shrimp and grits, which seemed to be pretty good also.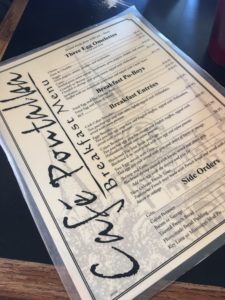 There's a number of restaurants in the area for all different taste buds though.  Around the corner is the famous Café Du Monde known for their beignets. If you get a chance to try it, I would love for you to tell me about them. The lines were in the street each day, so we didn't get to try it out.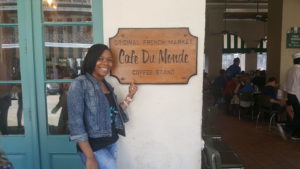 Side note: However, if you're dying to try some benigets, and not able to get any from Café Du Monde, I would suggest heading over to Morning Call in the City park, which is especially great for families.
Across the street from Café Du Monde, you'll find Jackson Square, the epicenter of the French Quarter. Along the iron fences you can find painters showcasing their work, Street performers, local artists and so much more. A walk through the park makes for a great picture opportunity. This year New Orleans celebrates their tri-centennial.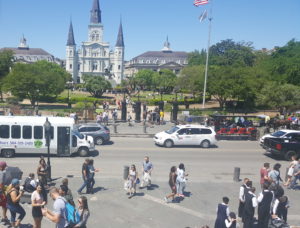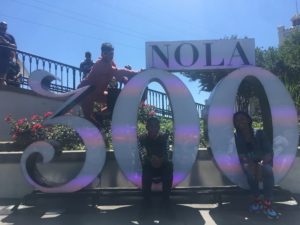 If you're looking for something sweet?? Head over to Sucre' on Conti St. for some ice cream and macaroons, another first for me. I tried the banana foster macaroon, which wasn't bad. The kids enjoyed their birthday cake ice cream.
You can't come to New Orleans without visiting Bourbon St. So after the ice cream, we decided to give it a try. I was a little skeptical because of the children but it turned out fun. They enjoyed watching the street performers. The streets are lined with bars, restaurants, local shops and more bars. Over at the Musical Legends Park you can find live jazz music playing daily. It's a tribute to honor some of New Orleans jazz legends.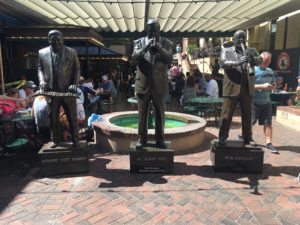 Y'all know I love pizza, and there's plenty of options to choose from. So for my pizza lovers, I suggest grabbing some from Crescent City Pizza. You won't be disappointed! Don't stop at the 1st one though, disgusting.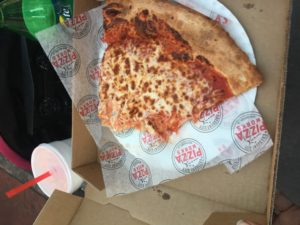 Ray's On the Ave
Later for dinner, we decided to stop here at this little local gem, which is about 10 mins away from The Quarter. The fried chicken was fried to perfection. My husband had the Red beans and Rice. I knew when he asked for a to-go box, he was pretty satisfied.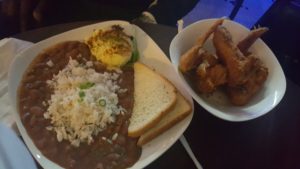 The Praline Connection
The next morning (Sunday) we decided on another recommendation from our family at The Community Book Store. Located on Frenchmen St., another black owned restaurant, this was my favorite. The Stewed Chicken, collards, and macaroni and cheese was exactly what my soul needed, and the bread pudding was the icing on the cake. The entire family cleaned their plate.
After eating we didn't have the energy to do any walking, so we headed down to the Lower 9th Ward, an area that was hit very hard by Katrina.. It's about 15 minutes from Frenchmen St and I would definitely recommend this drive.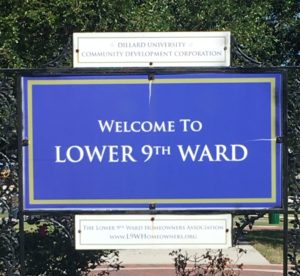 I was excited about visiting The Lower 9th Ward Living Museum and we always try to turn our family trips into a learning experience for the kids. Only one and five residents were able to return after the hurricane, so its important we uplift these foundations. I didn't take into account it was Easter Sunday so it was closed, but we drove around to take in the scenery. It's crazy that after almost 20 years you can still feel the destruction.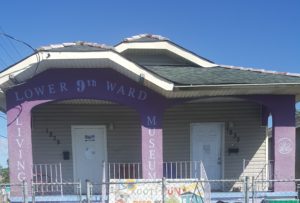 Tours
There are many tours offered in the area; take one! Rather it's a walking tour, haunted, or even a plantation, I promise you want be disappointed. We settled for a ghost tour, and took a tour of 4 different cemeteries. This was the kids' idea. However, the length the city go through to bury and honor the dead, is something worth hearing. I would also suggest a walking tour down Treme' St, one of the oldest neighborhood for African Americans; the houses are amazing. No matter which one you choose there's so much history you will not regret it.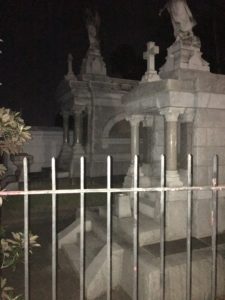 Thoughts to myself like:
This trip was definitely one for the books! It's impossible to see everything in just 3 days, so the Outliers will return. New Orleans is very rich in their culture, history, and architecture. The city opened their doors for us and welcomed us like family. What some may consider intrusive, is only true down home hospitality. It's no wonder why the city has persevered through everything. I remember seeing a quote along the wall
America has only 3 cities: New York, San Francisco, and New Orleans. Everywhere else is Cleveland

Tennessee Williams
So far, I have been to both New York and New Orleans, California but not San Francisco. So I guess that will be the Outliers next stop. Until then
 As Always,