Memorial Day
A day we honor those that have died serving in our armed forces.
We salute you for your Bravery and Courage!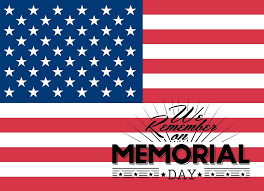 Now… Let's celebrate!
For most of us, that means family and friends, cook-outs, barbecues, music, and for my crew… SPADES at the table!
But the icing on the cake, if you do have the luxury, is being off on Monday.
It's OK…You can be honest. You look forward to it too!!!
And for my 9 to 5'ers :
Take advantage of those Monday holidays when requesting your vacation. Less time used!!
Last year AAA predicted over 39 million people to hit the road, air, or tracks Memorial Day weekend, a steady increase over the past 3 years.
So one would imagine to see an increase 2018.
What are we doing?
I actually haven't thought about it until this post. I have a pretty busy 2018 lined up…
But… if YOU are looking for something FUN… I actually have an idea….
I would imagine the roads would be packed, as that's usually the go to transportation.
Become an Outlier!!
Do what "they" are not….
Hop on the plane to Puerto Plato, Dominican Republic with your passport of course; Don't have one check out the fees and Get One!!)
(Oh…Where is Puerto Plato, Dominican Republic?)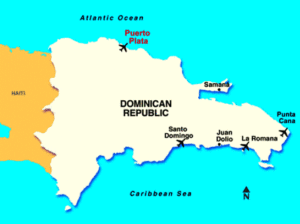 and go to the
11th Annual Memorial Day Getaway (MDG)
May 24-29, 2018
with NON STOP ENTERTAINMENT!! I'm talking: Tigger, Uncle Luke (Yesssss!) DJs, Day Parties, Comedy shows… You Name It!!!
The website alone will have you packing your bags!! Check it out for yourself
Hosted by the
5 STAR Lifestyle Holidays Vacation Resorts.
This all-inclusive resort does not plan to disappoint!!
(Yes! Food and alcohol included)
And with the itinerary laid out for both on and offsite, this will be a vacation to go down in the books!
The MDG have several accommodation types for your dollar.
Offering up to 7,  ranging from Standard Hotel Rooms to 3 Bedroom Private Villas. (sounds like a girls trip to me or a kickback with your fellas)
Check out the packages on their website
"The MDG was developed for Professionals who are looking to getaway, relax, network, or party non-stop on the sexiest and most tourist friendly island in the Caribbean."
– MDG Staff
The event is the perfect beginning to becoming
The Travel…Outlier.
What are you waiting for??
Just do me a favor and let them know you're an Outlier!
As always,
Dream. Travel. Live. Repeat!!
Disclaimer: I am not in any affiliation with the Memorial Day Getaway. I just support travel, especially as a Culture!